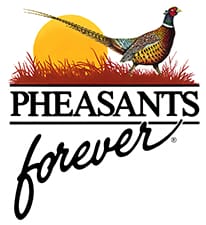 WASECA, Minn. -(Ammoland.com)- Pheasants Forever and partners have acquired 75 acres in southern Minnesota as an addition to the Linde Wildlife Management Area (WMA).
Spearheaded by the Waseca County Chapter of Pheasants Forever and supported by grant funding from Minnesota's Outdoor Heritage Fund, the newly acquired Hogan WMA will enhance public hunting opportunities in the region while providing significant habitat benefits for pheasants, waterfowl, and other wildlife.
"Acquiring this parcel was a major achievement for our local chapter since it adds to a growing wildlife complex in the heart of farm country," stated Scott Roemhildt, committee member for the Waseca County Chapter of Pheasants Forever. "Best of all, this specific tract is just a mile from town, allowing easy access for youth and the sporting community to enjoy the outdoors."
Sold to Pheasants Forever by conservationist landowners Michael and Mary Hogan, the Hogan WMA features 69 acres of diverse native prairie and a seven-acre shallow wetland, providing unique recreational opportunities to Minnesotans and non-residents alike.
Located approximately a half-mile from the originally purchased public area, this strategic acquisition provides an opportunity to focus on subsequent land purchases with Linde WMA (119 acres) as a central complex.
Funding for the addition was made possible by the following contributors: Waseca County Chapter of Pheasants Forever, Smiths Mill-Janesville Sportsman's Club, and the Outdoor Heritage Fund. The property is located on the north side of the road approximately one mile east of Janesville, Minnesota on Old U.S. Highway 14.
Since forming in 2001, the Waseca County Chapter of Pheasants Forever and its members have played a pivotal role for conserving habitat and upland wildlife in southern Minnesota. In this time, the chapter has invested more than $1.1 million through locally raised finances and state matching funds to positively influence the mission of Pheasants Forever.
In total, the chapter has impacted 3,542 acres of habitat, including public and private lands, with projects and land acquisitions aimed at conserving wildlife habitat, reducing soil erosion, and improving water quality for their community.
About Minnesota's Outdoor Heritage Fund:
Thirty-three percent of the sales tax revenue from the Clean Water, Land and Legacy amendment is distributed to the Outdoor Heritage Fund. Those funds "may be spent only to restore, protect, and enhance wetlands, prairies, forest and habitat for fish, game, and wildlife." Pheasants Forever, along with many other non-profit and conservation-minded organizations in Minnesota, have partnered on an annual basis to accelerate its land protection efforts.
About Pheasants Forever:
Pheasants Forever, including its quail conservation division, Quail Forever, is the nation's largest nonprofit organization dedicated to upland habitat conservation. Pheasants Forever and Quail Forever have more than 149,000 members and over 700 local chapters across the United States and Canada. Chapters are empowered to determine how 100 percent of their locally raised conservation funds are spent; the only national conservation organization that operates through this truly grassroots structure. Since creation in 1982, Pheasants Forever has spent $708 million on 517,464 habitat projects benefiting 15.81 million acres nationwide.