By Josh Wayner
Gun writer, Josh Wayner, reports on his range test of the Next Level Armament NLX 556 GFK Rifle in this gun review.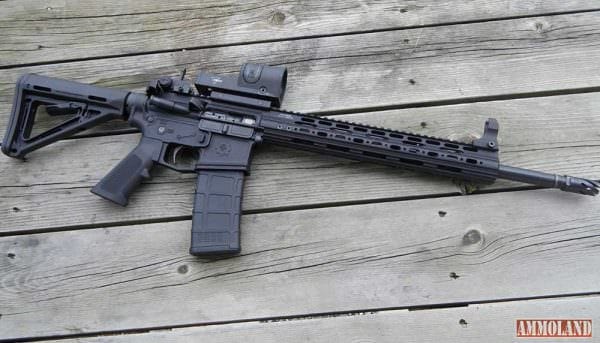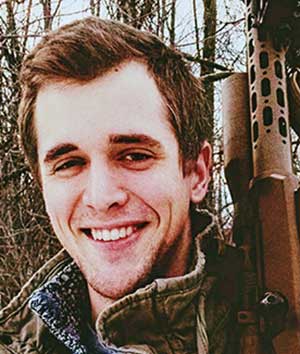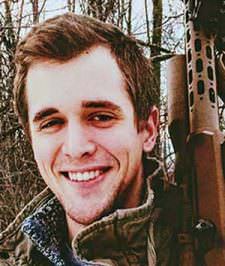 USA –  -(Ammoland.com)- I'd been itching to get my hands on one of Next Level Armament's NLX AR rifles ever since I toured their amazing facility several weeks ago.
Something about seeing the machines and raw billet spoke to me as I first put my hands on the finished weapon.
Pouring over the little details of this locally made masterpiece gave me a sense of pride in regards to the things that could be produced so close to home.
The rifle even smelled like the shop, which for people like me is akin a fine perfume. It's the scent of precision.
Next Level Armament NLX 556 GFK Rifle
I was pleased when I removed the Next Level Armament NLX 556 GFK rifle from its case. The weapon was finished evenly in black and displayed a variety of minute details and proprietary cuts.
Starting with the rifle upper and lower receivers, which are so well machined that there isn't even a fraction of a hair's worth of light visible between them, one will notice the intricately carved surfaces and logos. The edges and corners are smooth and, at the same time, have fine disruptive texturing running along any vacant areas.
This gives the receivers a visually stimulating busyness that keeps the eye looking for undiscovered angles and complementary lines.
Inside the upper receiver is a finely machined, DLC coated bolt carrier. The bolt's movement is slick while feeling mechanically tight. It's a difficult sensation to describe, but it isn't the same as an off the shelf M4 clone that was thrown together on a line. The bolt rides straight into battery with the same type of surety that you'd expect from a bolt action. The solid feeling you get when there is no sloppy play in any of the critical working parts is wonderful.
Mated to the upper is a 16", 1:7 twist barrel fitted with a Next Level gas block and carbine length gas system. Shrouding the barrel is a Michigan-made free floating handguard from UTG. Future models are expected to have proprietary Next Level handguards.
Finishing the barrel out is another visually appealing fixture. Instead of a conventional a2 front sight unit, the weapon is equipped with a spiral flash hider that is very functional.
A final surprise on the upper receiver is the charging handle. Not only is it interesting to look at, but it is fully ambidextrous and easy to use. You can charge the weapon with either hand from nearly any direction, unlike competing designs.
The lower receiver on the Next Level Armament NLX 556 GFK Rifle, aside from being finely machined, is also loaded with features. The magwell is funneled for easy reloading and has raised external texturing that melt into the trigger guard.
Little features like a textured mag release and highlighted trigger pin holes bring out the functional workings of the weapon while, at the same time, taking nothing away from the performance.
Other features of the rifle's lower receiver include a mil-spec trigger, GI pistol grip, and Magpul MOE stock. One may question the use of these or other basic components on such a high end rifle, however they are the most commonly upgraded parts on any AR rifle and are best left up to end user preference in the long game.
Standard Equipment on the Next Level Armament NLX 556 GFK Rifle:
So how does it shoot? It would be a shame if a rifle this well made had reliability or accuracy issues, but fear not because it shoots and shoots well.
I attached a set of iron sights and a MI-made Trijicon 1×42 reflex sight and began my range testing.
I zeroed the rifle at 25 yards with Hornady 62gr Black and moved out to other ranges using a variety of ammo brands. The loads and their velocities are listed below, fired over an Oehler 35p chronograph at 60 degrees Fahrenheit at five feet from the muzzle.
American Eagle 50gr TV  –  3123fps
American Eagle 55gr FMJ  –  2908fps
Federal Fusion 62gr  –  2767fps
Federal 64gr SP  –  2802fps
Federal Premium 43gr TNT  –  3578fps
Federal 69gr GMM  –  2875fps
Hornady Black 75gr BTHP  –  2656fps
I had no reliability issues with any loads tested. My average accuracy at 100 yards was 2" across all loads. The most accurate was the Sig 77gr which turned in groups consistently under an inch using irons. On par with this was the classic Federal 69gr Gold Medal load which had a slightly greater average than the Sig loads.
Overall, the Sig ammunition generated the highest level of precision at all ranges. I was very happy to shoot for both groups and on plates at 200+ yards and discovered that the Sig ammunition in this rifle was the way to go. The rifle shot sub-moa at 200 yards time and again, which considering the mil-spec trigger and no magnification is a huge deal.
I was unable to test with magnified optics but at the end of the day I felt they were unnecessary when taking into account the accuracy I achieved with a reflex sight.
Sig ammunition surprised me since it wasn't a brand I had extensive experience working with. The advancements they have made using their own dedicated ammunition facility were evident to me.
I was satisfied by the quality of weapon that Next Level could produce with the NLX Fifteen upper and lowers (available separately as the Next Level Armament Billet Fifteen Matched AR-15 Upper & Lower Receiver Set). Anyone in today's AR market would do themselves a favor by paying attention to the products coming from this company. Nothing from Next Level is hindered by convention or in-the-box thinking, which works to your advantage in a crowded AR rifle market.
About Josh Wayner:
Josh Wayner has been writing in the gun industry for five years. He is an active competition shooter with 14 medals from Camp Perry. In addition to firearms-related work, Josh enjoys working with animals and researching conservation projects in his home state of Michigan.