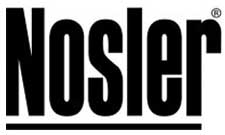 Bend, Ore – -(Ammoland.com)- Nosler, Inc. and MidwayUSA have partnered up with an offer to give customers looking to upgrade their AR-15s into a 22 Nosler, a convenient combo pack available only at www.midwayUSA.com.
The combo pack includes an AR-Stoner AR-15 A3 Upper Receiver Assembly chambered in 22 Nosler and 100 rounds of Nosler Varmageddon Ammunition.
The MSRP for this combo pack would normally run $583.89 but for a limited time only, the price on the AR-Stoner upper has been reduced by $100 and the Varmageddon Ammunition is FREE for a total package cost of $399.99.
The A3 upper assembly will attach to virtually any standard AR-15 lower receiver, and comes complete with charging handle, forward assist, ejection port cover, a stainless steel A2 flash hider, and bolt carrier assembly. Supplied without sights, this upper is a great platform for a red dot sight or iron sights (both sold separately).
The AR-Stoner AR-15 A3 Upper Receiver Assembly chambered in 22 Nosler is ready to be assembled to a complete lower and fired. This AR-Stoner upper features a rifle length gas system for use with 22 Nosler ammo, a mil-spec bolt carrier group, an 18" fluted, heavy contour stainless steel barrel and a lightweight, 15" free float, AR-Stoner M-Lok handguard.
The 22 Nosler's case design takes advantage of the AR-15's modularity, making the conversion from a standard 223 Remington/ 5.56 NATO to the 22 Nosler simple, requiring only a swap of the upper to the new chambering and switching out to a 6.8 Rem SPC magazine. This effortless two-step retrofit allows shooters to experience the 22 Nosler's performance, while still being able to use their existing 223 bolt carrier group.
The Varmageddon Ammunition features a 62 grain hollow point with a nominal MV of 3100 fps in an 18" barrel and is designed for rapid expansion and dramatic terminal performance on varmint sized animals. For a limited time, receive both the ammunition ($83.90 retail value) and upper ($449.99) at the special price of 399.99. For more information, contact MidwayUSA at www.midwayusa.com or 1-800-243.3220.
About Nosler
Founded in 1948, Nosler, Incorporated is a family owned company located in Bend, Ore. Nosler® is most known for revolutionizing the hunting bullet industry with bullets such as the Partition®, Ballistic Tip®, AccuBond®, E-Tip® and most recently the AccuBond® LR along with their newly introduced family of 22, 26, 28, 30 and 33 Nosler rifle cartridges. With the company motto of "Quality First," Nosler manufactures premium component bullets, reloading brass, ammunition and semi-custom rifles for domestic and international customers making Nosler a comprehensive shooting products company. Nosler products are used worldwide by discriminating hunters, shooters, military and law enforcement professionals and sportsmen