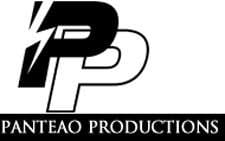 COLUMBIA, S.C. -(Ammoland.com)- Panteao is happy to announce the upcoming release of a new series called "Wilderness to Table with Chef Bri".
Unlike other cooking shows, Wilderness to Table will take the viewer from the hunt, to field dressing and prep all the way through to the finished gourmet meals.
From big game to small game, waterfowl to upland game, seafood, and even soups, salads, and deserts. Chef Bri will show you how to take what you hunted in the field or caught on the lake and create an amazing meal!
Bri Van Scotter is a Professional Chef & Pastry Chef who loves to hunt. She attended the Culinary Institute of America in Napa, CA and graduated with an Associates Degree in Culinary Arts. After that, she felt the need to head back to school to study Pastry.
Bri went on to graduate from The Art Institute with a degree in Baking and Pastry. After working in fine dining for years and having a passion for sharing her love and knowledge of food, she became a Chef Instructor at her Alma Mater The Art Institute. Bri is also BALLISTIC Magazine's Wild Game Cooking Editor.
"We are extremely excited over the upcoming launch of this new series. After the completion of the Make Ready to Survive series we learned that many viewers wanted to know more about preparing and cooking the wild game that they hunted. Fast forward to today and we have the right person to help us accomplish that," said Fernando Coelho, President/CEO of Panteao Productions. Fernando also added, "We were very fortunate to have our friends over at Athlon Outdoors share a video of Chef Bri with us that she filmed as well as an early copy of one of her articles in BALLISTIC magazine. After reading the article and watching her video, we knew we had the right person for the new show."
"Being a chef and being passionate about food lead me to hunting. I wanted to be a part of the whole process, from the wilderness to my table. Doing so has given me more passion and drive to showcase the beauty of Wild Game meat. It's time we turn to the wilderness instead of the grocery store for protein!," said Bri Van Scotter.
Episodes of Wilderness to Table with Chef Bri are filmed in 4K Ultra HD resolution and will be available streaming in Ultra HD and HD from the Panteao website, Panteao Make Ready mobile apps for Android and Apple devices, and on television via the Panteao Make Ready channel on Roku, Amazon Fire TV, and Apple TV.
Each season will then be available for digital download in HD and SD formats as well as on DVD. Complete recipes will be available from the Panteao website for download.
About Panteao Productions:
Panteao is based out of Columbia, SC and produces the Make Ready firearms training video series, documentaries, industrials, and the Make Ready to Survive training series.
For more information about Panteao, visit their website.