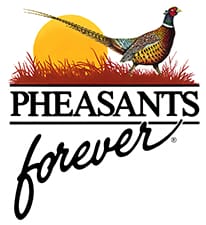 ST. PAUL, Minn. -(Ammoland.com)- Pheasants Forever & Quail Forever welcomes Ripcord Rescue Travel Insurance as a new corporate partner of "The Habitat Organization."
The partnership offers Ripcord a wide array of marketing opportunities to educate the organization's members and supporters about their industry-leading rescue, evacuation and travel insurance options, while making a financial commitment to habitat conservation efforts throughout the nation.
Designed for thrill seekers and bird hunters alike, Ripcord combines the best evacuation and rescue protection with premier travel insurance coverages to ensure stress-free expeditions, upland adventures, or domestic and international vacations.
With 24/7 access to medical and security professionals, users can provide peace of mind to family and friends when traveling more than 100 miles from home. Ripcord insurance coverages also include trip cancellation/interruption, primary medical expenses, sporting goods and much more.
"We're pleased to work with Pheasants Forever & Quail Forever and support the organizations' commitment to habitat conservation," said Tom Bochnowski, Vice President of Redpoint Resolutions. "Our Ripcord Rescue Travel Insurance program combines evacuation and rescue from point of injury or illness with travel insurance designed for hunters. Ripcord is a natural fit for Pheasants Forever & Quail Forever members. We look forward to a long and mutually beneficial partnership."
In addition to advertising in the Pheasants Forever Journal of Upland Conservation, Quail Forever Journal, and through the organization's websites and social media channels, the following highlight key components of the new corporate partnership:
National Pheasant Fest & Quail Classic – As a silver sponsor for the 2018 National Pheasant Fest & Quail Classic in Sioux Falls, South Dakota, Ripcord representatives will be on-hand to educate members and supporters on their insurance offerings, while sponsoring several functions throughout the weekend.
Rooster Road Trip 2017 – Ripcord Rescue Travel Insurance will be the travel insurance partner of the 2017 Rooster Road Trip, an online event focused on the connection between member's dollars and Pheasants Forever's ability to create public hunting access. Team members will demonstrate how insurance via Ripcord can offer peace of mind for any hunting trip or vacation, whether it is international or domestic.
Member Program – Pheasants Forever & Quail Forever members can purchase discounted rescue and travel insurance directly through the Ripcord website. By doing so, a portion of the proceeds from each insurance policy will contribute directly to the mission of "The Habitat Organization":
Click here for Pheasants Forever member portal
Click here for Quail Forever member portal
"Whether I'm traveling to snake country in South Texas for bobwhites, central Kansas for longtails, or overseas for an extended trip, I am a member of Ripcord because I travel more than 100 miles from home to hunt some very unforgiving landscapes," stated Joe Hosmer, national board member of Pheasants Forever & Quail Forever. "My wife won't let me leave home without it, and their optional short-term evacuation coverage can be purchased on a trip-by-trip basis, which is very convenient."
About Pheasants Forever:
Pheasants Forever, including its quail conservation division, Quail Forever, is the nation's largest nonprofit organization dedicated to upland habitat conservation. Pheasants Forever and Quail Forever have more than 149,000 members and over 700 local chapters across the United States and Canada. Chapters are empowered to determine how 100 percent of their locally raised conservation funds are spent; the only national conservation organization that operates through this truly grassroots structure. Since creation in 1982, Pheasants Forever has spent $708 million on 517,464 habitat projects benefiting 15.81 million acres nationwide.