SPARTA, Ill. -(Ammoland.com)- The culminating event of the ATA's annual Grand American World Trapshooting Championships is the Grand American Handicap.
It's the final event of the world's largest trapshooting tournament and the focal point for participants and followers of the sport worldwide.
2017 will mark the 118th consecutive championship tournament and once again Remington Arms will be the exclusive sponsor of the Grand American Handicap.
"We're proud and honored to sponsor this historical event " stated Christian Hogg, Remington's Director of Marketing Services. "The partnership between the ATA and Remington isn't counted in years, it's counted in DECADES" Hogg said. "Remington staff will be on hand at the Remington building at the World Shooting Complex throughout the tournament to establish new customer relationships and to
rekindle old ones."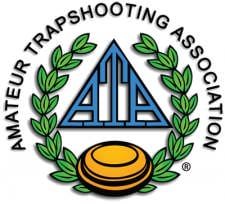 Remington will also extend their commitment to the youth trapshooting community again this year.
The AIM National Youth Championships will take place just prior to the Grand American (July 28-August 1). Hundreds of youth shooters will descend on the World Shooting Complex at Sparta to compete in a variety of events (Trap, Skeet, Sporting, Rim fire) during the national youth tournament.
In just the past few years, the AIM Championships have grown from a single event during the Grand American to a five day youth only tournament that features a wide variety of shooting events and activities.
The singles championship is the final and largest event of the AIM Tournament and Remington will return this year as the exclusive sponsor.
"There's no downside to supporting these young competitors, they represent the present and the future of the shooting sports
and our heritage." Hogg stated.

About Remington:
Remington Arms Company, LLC is an American manufacturer of firearms and ammunition in the United States. Remington is America's oldest gun maker and is the largest U.S. producer of shotguns and rifles. Remington has also developed or adopted more cartridges than any other gun maker or ammunition manufacturer in the world. Additionally its products are distributed in over 60 foreign countries, making its distribution base and availability wider than those of its competitors. Remington Arms is part of the Freedom Group, which is owned by Cerberus Capital Management.
About the ATA & AIM Program:
Founded in the early 1900's, the Amateur Trapshooting Association serves as the faithful protector of the sport of trapshooting. As the largest clay target shooting organization in the world, the ATA governs the sport's rules and regulations and seeks ways to further enhance the sport and increase participation.
The purpose of AIM is to provide a safe and positive experience with firearms and registered trapshooting for youth, elementary school through college age. AIM encourages good sportsmanship and personal responsibility through competition while establishing the foundation to make trapshooting a lifelong avocation.