By Rob Morse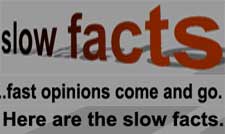 Louisiana- (Ammoland.com)- The Self Defense Gun Stories Podcast brings you recent examples of civilian self-defense.  Ordinary people protected themselves and the people they love.   Episode 60 features firearms instructor Elizabeth Hautman.  Were these gun owners lucky, or were they trained and prepared?   What should we do if we were in their place?  Listen and find out. (16 minutes)
All three victims survived lethal attacks..
because they had a gun.
First story- Are you armed at home?  Your teenage son and his friends are watching TV and playing video games late at night.  They hear a knock on the door.  They open the front door to see who it is.  Two armed men push their way into your home.
Second story- Are you armed at work late at night?  You work as a night clerk at a motel.  You help travelers with a clean place to sleep.  It's been quiet this morning until a stranger walks through the doors.  He's in his mid-twenties.  His hands are infront of his face.  The stranger says, "Don't make me pull my piece.  Just give me the money."  You present your firearm
Third Story-  Are you armed when you're at home?  You asked the judge for a protective order so your ex-boyfriend would leave you alone. The judge gave you the order, and said there was to be no contact between you and your ex-boyfriend.  Now your ex is calling again.  He wants the title to the car.  He demands you give him your credit card.  You told him to go away.  He threatened to kill you.  A neighbor called the police to say they saw him near your house.
Listen to hear the full story.  Each episode is available to stream.. or for download.   You can also download the podcast to your phone from iTunes and Stitcher.  Put us in your pocket each week for free.
Self-Defense Gun Stories is part of the Self-Defense Radio Network.
~_~_
Rob Morse: Rob writes about gun rights at Ammoland, at Clash Daily and on his SlowFacts blog. He hosts the Self Defense Gun Stories Podcast and co-hosts the Polite Society Podcast. Rob is an NRA pistol instructor and combat handgun competitor.