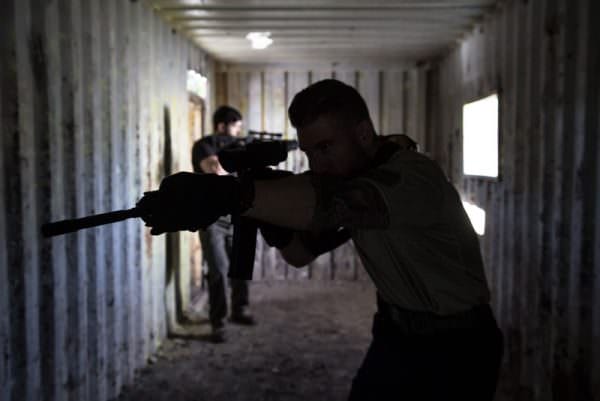 MANSFIELD, Texas -(Ammoland.com)- Equipping shooters to engage their targets with extreme precision, new Firefield Barrage Riflescopes are ready to advance at any distance.
Every aspect of these riflescopes has been redesigned and improved based on common industry suggestions to make them the highest quality price point hunting riflescopes available.
Don't waste your money on scopes that promise big and deliver small, the Firefield Barrage allows shooters to spend more money on ammunition, so they can spend more time doing what their gun was designed to do… SHOOT!
The perfect scope for hunting and target shooting at close- to long-range for all ages, Barrage Riflescopes feature an effective mil-dot reticle and protective capped turrets.
Light transmission in low-light hours is superb thanks to fully multi-coated optics and an illuminated reticle. Barrage scopes boast a robust construction and an advanced single-piece mount design, cutting down on moving parts, improving overall reliability and ensuring problem-free performance with a recoil rating up to .308.
Red and green laser variations are available across both available magnification options and further increase target acquisition speed. On laser models, the laser has been redesigned to be lower and closer to the barrel, resulting in a center-aligned laser with more accuracy than comparable laser scopes.

The Firefield Barrage family includes:
Barrage 1.5-5×32 Riflescope – FF13061
Barrage 1.5-5×32 Riflescope with red laser – FF13062
Barrage 1.5-5×32 Riflescope with green laser – FF13063
Barrage 2.5-10×40 Riflescope – FF13064
Barrage 2.5-10×40 Riflescope with red laser – FF13065
Barrage 2.5-10×40 Riflescope with green laser – FF13066
Showing dedication to one of the most popular rifle rounds, 2.5-10×40 models feature a 100-500 yard .223 55gr bullet drop compensation reticle.
All Barrage Riflescopes are able to handle the elements with ease thanks to IPX4 weatherproof, fogproof and shockproof ratings. Barrage Riflescopes include cleaning cloth and batteries.
About Firefield:
Firefield offers force multipliers and accessories for mission-critical operations and extreme shooting sports involving rifles, shotguns and pistols. Designed for next generation shooters, boot-on-the-ground operators and serious gun enthusiasts, Firefield provides products for hard-charging, action-oriented situations. Firefield—Victory Justifies Everything!
For more information about Firefield products, visit their website.