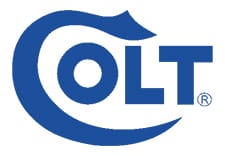 WEST HARTFORD, Conn. –-(Ammoland.com)- Colt congratulates Team Colt shooter, Colt Product Manager, and head of the Colt Custom Shop, Mark Redl, on yet another excellent performance at the USPSA Area 6 Championship held at South River Gun Club on April 20-23 in Covington, GA. Redl placed second and ranked High Senior in Limited 10 Division in this elite competition.
"Another wonderful performance from Mark at Area 6," said Paul Spitale, VP at Colt. "Mark never ceases to amaze us here at Colt with his ability to juggle his many responsibilities, which now expand to include heading up our legendary Custom Shop, with his excellent work out on the competitive field. I can't wait to see what he does next."
The competition drew over 550 competitors to test their mettle at this grueling match. The weather held until Sunday, when downpours increased the already challenging competition.
"The match featured eleven courses of fire testing the technical skills of the shooters," said Redl. "The Area 6 Championship is always an engaging match. The South Rive Gun Club is a fantastic facility and the match was well run by a great staff."
The match featured hard cover and long distance steel targets to engage. For this match Redl continues the use of his tried and true Colt Competition Pistol in .45 ACP paired with the Colt National Match™ ammo.
About Colt's Manufacturing Company LLC
Colt's Manufacturing Company LLC is one of the world's leading designers, developers and manufacturers of firearms. The company has supplied civilian, military and law enforcement customers in the United States and throughout the world for more than 175 years. Our subsidiary, Colt Canada Corporation, is the Canadian government's Center of Excellence for small arms and is the Canadian military's sole supplier of the C7 rifle and C8 carbine. Colt operates its manufacturing facilities in West Hartford, Connecticut and Kitchener, Ontario. For more information on Colt and its subsidiaries, please visit www.colt.com.