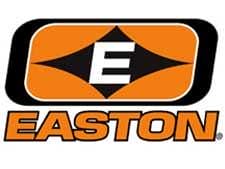 USA -(Ammoland.com)- Another Easton X10 recurve podium sweep heralded the official start of the 2017 World competition season in Shanghai, China, as the first leg of the Archery World Cup saw more than 50 countries contest this premiere event.
With the event carried live on NBC sports, archery fans saw recurve newcomer Steve WIJLER of Netherlands score an upset victory over reigning World Champion KIM Woojin of Korea.
In compound archery, Colombian star Sara LOPEZ sustained her unprecedented two-year unbeaten streak, shooting Easton X10 Pro Tours.
Other highlights saw the X10 wielding USA recurve women take a silver medal in the final with Russia, and Korea's compound women's team take gold with their Easton X10 Pro Tours.
Overall, Easton shooters captured 54 of the 60 medals awarded at the event, including every recurve medal. With the next legs of the World Cup in Turkey and at the Easton Archery Center in Salt Lake City, the season ahead promises to be one of the most exciting yet.
Follow your favorite archery stars, and check out the World-Cup gold winning Contour stabilizer system and Easton X10 series arrows, on their website.