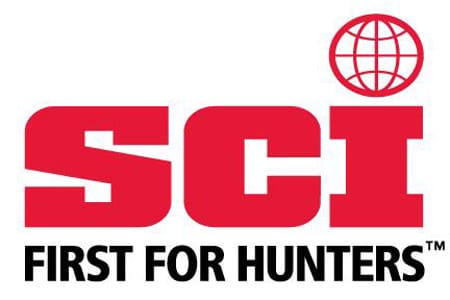 WASHINGTON, D.C. -(Ammoland.com)- Safari Club International (SCI) is pleased to recognize Tennessee Senator Mike Bell as the 2016 SCI State Legislator of the Year.
SCI commends his efforts to advance legislation to promote hunting, Second Amendment rights, and wildlife conservation.
Elected to the Tennessee State Senate in 2010, Senator Bell currently represents District 09. Prior to his current Senate seat, he served two terms in the Tennessee House of Representatives.
An avid sportsmen and hunter, Senator Bell joined the Tennessee Legislative Sportsmen's Caucus in 2010 and was selected as Co-Chairman in 2012.
Among other accomplishments, Senator Bell has led efforts to:
Allow firearms carry permit holders to possess a firearm in a refuge, public hunting area, or a wildlife management area;
Prohibit anti-hunting radicals from using drones to interfere with lawful hunting and fishing;
Protect funding for the Tennessee Wildlife Resources Agency;
Enact a Constitutional Right to Hunt and Fish amendment, which would have enshrined the right to hunt, fish, and harvest game subject to reasonable rules and regulations, and established a standard for reviewing such rules and regulations.
"An avid hunter and angler and SCI Member, Senator Bell has demonstrated an understanding of promoting and protecting our outdoor heritage for future generations across the Volunteer State," stated SCI President Larry Higgins. "He has introduced and passed comprehensive legislation that creates a legacy for future sportsmen. SCI is proud to honor Senator Bell as the 2016 SCI State Legislator of the Year."
Becoming an SCI Member:
Joining Safari Club International is the best way to be an advocate for continuing our hunting heritage and supporting worldwide sustainable use conservation, wildlife education and humanitarian services. JOIN NOW:  www.JoinSCI.org
Safari Club International – First For Hunters is the leader in protecting the freedom to hunt and in promoting wildlife conservation worldwide. SCI has approximately 200 Chapters worldwide and its members represent all 50 of the United States as well as 106 other countries. SCI's proactive leadership in a host of cooperative wildlife conservation, outdoor education and humanitarian programs, with the SCI Foundation and other conservation groups, research institutions and government agencies, empowers sportsmen to be contributing community members and participants in sound wildlife management and conservation.
Visit the home page www.safariclub.org or call 520-620-1220 for more information.