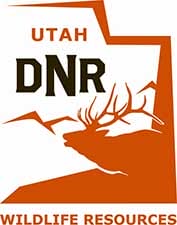 PRICE —-(Ammoland.com)- Shooting sports offer a variety of exciting and valuable skills for people of all backgrounds. But, as with any new hobby, acquiring the experience to shoot comfortably and accurately takes some coaching.
To help women gain those skills, the Division of Wildlife Resources is offering a free "Gals and Guns" clinic. The clinic is for women ages 16 and older. It begins at 9 a.m. on Saturday, May 20, at the DWR office in Price, 319 N. Carbonville Road.
Following a classroom session in the morning, lunch will be provided. Then, the group will caravan to the North Springs Shooting Range just south of Price, where everyone can try out a variety of firearms.
The morning classroom session will include hands-on tutorials covering safety, how different types of firearms work, shooting positions and other topics. There will also be lots of opportunities to ask questions.
During the afternoon session, firearms instructors — who are women — will be on hand to help you shoot rifles, shotguns and handguns. If you have your own eye and ear protection, please bring it, but shooting glasses and ear plugs will be on hand, if you need them.
"This will be a great opportunity to learn about firearms in a safe and enjoyable setting," says Walt Maldonado, the DWR's wildlife recreation specialist in southeastern Utah. "If you're new to shooting rifles, shotguns or handguns, you'll find this course to be both fun and practical."
Participation in the free clinic is limited to 30 people, and preregistration is required. To register, or for more information, contact Morgan Jacobsen, regional conservation outreach manager, at 435-613-3707 or [email protected]