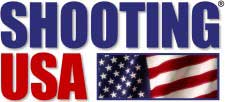 Nashville, TN -(AmmoLand.com)- In the beginning, practical pistol competition was dominated by single stack 1911 design pistols, but then came the enhancements thanks to STI's high capacity 2011 guns, with double stack magazines. Today, they are carried by police, military units, civilians, and also by the professionals who take the challenge at the STI Limited National Championship in Florida. John Scoutten has our coverage, with analyst Tony Pignato.
Plus, the British rifle with a hexagonal bore! The Confederacy imported the Whitworth Rifle, which introduced long range sniping to the battlefield. Now, it's one of History's Guns.
And the best in the sport compete in Tennessee Bullseye. Who can keep it in the X-ring? Tune in to Outdoor Channel!
AIR TIMES BY TIME ZONE
Eastern Time: Tuesday 3:00 PM; Wednesday 9:30PM, 1:00 AM
Central Time: Tuesday 2:00 PM; Wednesday 8:30 PM, Midnight
Mountain Time: Tuesday 1:00 PM; Wednesday 7:30 PM, 11:00 PM
Pacific Time: Tuesday Noon; Wednesday 6:30 PM, 10:00 PM
Shooting USA is listed as a one-hour show in your cable menu.
Watch Shooting USA on YouTube!
Subscribe to the Shooting USA YouTube Channel to watch this week's episode on Thursday.
World Speed Shooting Championship
John and the crew head to California this week for the Steel Challenge Shooting Association's World Speed Shooting Championship! Competitors in 13 shooting divisions compete on the all-steel stages for the championship title. Stay tuned for the action!
Be sure to "Like" Shooting USA on Facebook, and "follow" us on Instagram too.
About Shooting USA:
Jim Scoutten, AmericaÌs Most Watched Firearms Reporter, has been on the beat for 25 years, reporting the stories of the Shooting Sports and the firearms Industry. The show produces a series of popular segments focusing on historical guns, the personalities in the sport and industry, insider reports from gun tests, and practical tips from shooting sports pros. The show appeals to shooting sports enthusiasts of all ages and skill levels by providing practical tips on safely handling, modifying and repairing their favorite guns.
For more information, please visit www.ShootingUSA.com.