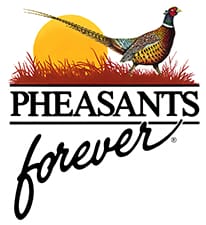 DENVER, Colo. -(Ammoland.com)- Pheasants Forever volunteers have banded together to positively impact Colorado's renowned conservation and hunting heritage with a new chapter start in the southern reaches of the state capital.
Officially known as the South Metro Chapter of Pheasants Forever, the local committee is already making plans to restore upland habitat for pheasants and other wildlife, while educating younger generations on the importance of conservation within Colorado's Front Range.
"We're fortunate to have such a dedicated group of upland bird hunters and conservationists in Colorado to support the mission of Pheasants Forever," stated David King, newly elected interim president for the South Metro Chapter of Pheasants Forever. "Our local committee was formed with a vision to be leaders in upland habitat conservation, new hunter education and recruitment, and supporters of public access. To that end, we're proud to announce that the chapter has partnered with Colorado Parks & Wildlife to restore upland and migratory bird habitat at Barr Lake State Park for our first habitat project."
Since joining Pheasants Forever in 1988, chapter members and volunteers in Colorado have made impressive strides to conserve wildlife habitat and promote youth education.
As a whole, volunteers have spent $13.3 million to complete 8,929 habitat projects improving more than 126,000 acres for pheasants and other wildlife.
It is this local conservation model that will be embraced by the South Metro Chapter of Pheasants Forever as they contribute to further habitat improvement projects including the Farm Bill biologist partnership, no-till drill program for private/public lands, Corners for Conservation public access program, and numerous youth initiatives throughout the state.
"The Denver region represents one of the highest density areas of the country for outdoorsmen and women who put tremendous value on our natural resources; it's a perfect fit for this Pheasants Forever chapter and a committee who can contribute to wildlife habitat conservation efforts throughout the state," said Box Hix, regional representative for Pheasants Forever in Colorado. "Additionally, this is a chance for the community to highlight the numerous upland hunting opportunities found in Colorado, while giving back to future generations of hunters and conservationists in our great state."

South Metro Chapter of Pheasants Forever:
The South Metro Chapter of Pheasants Forever has elected David King of Lone Tree as president, Gary Bales of Centennial as treasurer, Riley Horton of Denver as secretary, Bob Hix of Aurora as banquet chair, and Dean Titterington of Englewood as habitat chair.
The chapter will host monthly meetings on the first Tuesday of each month starting at 6:30 p.m. within the Cabela's store in Lone Tree (10670 Cabela Dr – Lone Tree, CO 80124) starting on September 5th, 2017. Hunters and conservationists interested in joining the chapter as volunteers are encouraged to attend.
The chapter will host its first membership banquet on Saturday, March 10th, 2018.
For more information about the chapter or to become involved, please contact chapter president, David King, at (303) 888-4068 / Email.
For more information about Pheasants Forever in Colorado, to join a chapter or inquire about starting a chapter, contact Bob Hix at (303) 743-8957 / Email.
About Pheasants Forever:
Pheasants Forever, including its quail conservation division, Quail Forever, is the nation's largest nonprofit organization dedicated to upland habitat conservation. Pheasants Forever and Quail Forever have more than 149,000 members and over 700 local chapters across the United States and Canada. Chapters are empowered to determine how 100 percent of their locally raised conservation funds are spent; the only national conservation organization that operates through this truly grassroots structure. Since creation in 1982, Pheasants Forever has spent $708 million on 517,464 habitat projects benefiting 15.81 million acres nationwide.