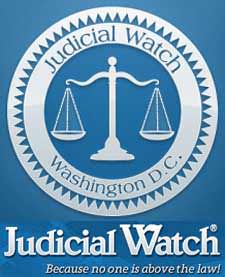 Washington, DC –-(Ammoland.com)- Judicial Watch announced today that it has filed a Freedom of Information Act (FOIA) lawsuit against the U.S. Department of Justice for records relating to an Obama administration policy of settling agency lawsuits against corporate defendants by requiring that the corporations make "donations" to left-wing interest groups La Raza, the Urban League and the National Community Reinvestment Coalition. The lawsuit was filed in the U.S. District Court for the District of Columbia (Judicial Watch v. U.S. Department of Justice (No. 1:17-cv-01064)).
Judicial Watch filed the suit after the Justice Department failed to respond to its April 7, 2017, FOIA request seeking:
All records discussing the policy or practice of settling [Department of Justice] lawsuits against corporate defendants by requiring donations to La Raza, the Urban League or the National Community Reinvestment Coalition.
The time frame of the request was identified as January 1, 2013 through January 20, 2017.
Judicial Watch submitted its FOIA request in the aftermath of an extensive investigation by the House Judiciary and Financial Services Committee that found the Obama Department of Justice had "engaged in a pattern or practice of systematically subverting Congress' budget authority by using settlements from financial institutions to funnel money to left-wing activist groups."
The investigation, announced in February by House Judiciary Committee Chairman Bob Goodlatte (R-VA), revealed that the Justice Department used the mandatory "donations" to direct nearly a billion dollars to liberal activist groups over the past two years. According to the investigation, "activist groups which stood to gain from mandatory donation provisions were involved in placing those provisions in the settlements."
Goodlatte also disclosed that in a January 10, 2017, letter to Attorney General Loretta Lynch, the Judiciary Committee requested that the Justice Department preserve official records pertaining to its settlements practices:
Of particular interest are [Department of Justice's] pursuit, since 2013, of civil settlements that provide for or direct payments to non-victim third-parties, [Department of Justice's] policies and practices relating to the settlement and administrative processing of class actions, and more generally, cases in which payment was sought from the Judgment Fund, including [Department of Justice's] efforts to settle with insurers claiming "risk corridor" payments under the Patient Protection and Affordable Care Act.
In a March 1 report, Fox News outlined how what it termed the "slush fund" worked:
Findings spearheaded by the House Judiciary Committee point to a process shrouded in secrecy whereby monies were distributed to a labyrinth of nonprofit organizations involved with grass-roots activism.
"Advocates for big government and progressive power are using the Justice Department to extort money from corporations," Judicial Watch's Tom Fitton told Fox News. "It's a shakedown. It's corrupt, pure and simple." …
When big banks are sued by the government for discrimination or mortgage abuse, they can settle the cases by donating to third-party non-victims. The settlements do not specify how these third-party groups could use the windfall.
Opponents of the Justice Department program have argued that settlements from corporations rightly belonged to taxpayers and should have gone to the Treasury Department. The Justice Department countered that it could bypass Treasury and dispense the money to select non-profit organizations favored by the Obama administration because the corporations' "donations" are voluntary.
In its FOIA lawsuit, Judicial Watch asked the court to order the Justice Department to produce "any and all non-exempt records" in response to the request and a Vaughn index of any records withheld under a claim of exemption.
"It is hard to imagine a more abusive practice by the Obama Justice Department than shaking down corporations in order to funnel billions of dollars that should belong to the taxpayers into the pockets of the former president's pet liberal causes," said Judicial Watch President Tom Fitton. "We're pleased that Attorney General Sessions shut down this racket this week but now we need accountability to the American people."
In 2010, Judicial Watch filled a FOIA lawsuit seeking information about the controversial use of the funds as well as the general policies regarding the selection of "qualified organizations" benefiting from large cash settlements from the Justice Department's Civil Rights Division's discrimination lawsuits when those organizations were not officially connected to the lawsuits.
Attorney General Jeff Sessions issued a memo on June 7, 2017, "to all Department of Justice components and 94 United States Attorney's Offices prohibiting them from entering into any agreement on behalf of the United States in settlement of federal claims or charges that directs or provides for a settlement payment to non-governmental, third parties that were not directly harmed by the conduct."
About Judicial Watch
Judicial Watch, Inc., a conservative, non-partisan educational foundation, promotes transparency, accountability and integrity in government, politics and the law. Through its educational endeavors, Judicial Watch advocates high standards of ethics and morality in our nation's public life and seeks to ensure that political and judicial officials do not abuse the powers entrusted to them by the American people. Judicial Watch fulfills its educational mission through litigation, investigations, and public outreach.
For more information, visit: www.JudicialWatch.org.