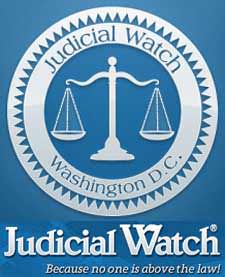 Washington, DC –-(Ammoland.com)- Judicial Watch announced today that it filed a Freedom of Information Act (FOIA) lawsuit against the Department of Education seeking records and emails on the department's failed $7 billion School Improvement Grants (SIGs) program under the Obama administration and its effects on vouchers and school choice policy. Judicial Watch brought the action in the United States District Court for the District of Columbia (Judicial Watch v. U.S. Department Education (No. 1:17-cv-01021)).
The lawsuit was filed after the Department of Education failed to respond to an April 10, 2017, FOIA request seeking:
Any records or emails discussing the potential implications for federal voucher or school choice policy in light of the anticipated conclusions of the [Department of Education] January 2017 Report "School Improvement Grants: Implementation and Effectiveness."
The School Improvement Grants (SIGs) are awarded by the U.S. Department of Education to state education agencies under the Elementary and Secondary Education Act of 1965. They were reauthorized in the No Child Left Behind Act in 2002, and became a key part of President Barack Obama's education policy. The program's goal was to improve student achievement at hundreds of the lowest-performing schools in the country.
"The findings in this report do not lend much support for the SIG program having achieved this goal," the Education Department's report said. "Overall, across all grades, we found that implementing any SIG-funded model had no significant impacts on math and reading test scores, high school graduation, or college enrollment."
SIG awarded up to $2 million annually to 1,400 schools if the schools chose one of four options for reform. The program began in the 2010-11 school year.
The report, released in the waning days of the Obama administration, amounted to what education policy analysts called "an enormous parting gift: The now-documented failure of the administration's massive 'school turnaround' program offers a convincing argument for empowering disadvantaged families with more educational options – exactly what Trump and [Trump Education Secretary Betsy] DeVos appear to have in mind."
President Donald Trump has vowed to provide "school choice to every one of the 11 million school-aged children living in poverty." The president pledged to invest $20 billion in school choice programs.
"It is not surprising that the bureaucrats at the Education Department don't want Americans to know that the billions of dollars funneled into public education programs did nothing to help children learn," said Judicial Watch President Tom Fitton. "The new leadership at the Education Department should release these records about this Obama administration education boondoggle."
In March, Judicial Watch filed a FOIA lawsuit against the U.S. Department of Education seeking records relating to an Obama administration "coding error" that resulted in masking that most borrowers are failing to pay down their federally-subsidized student loans (Judicial Watch v. U.S. Department of Education (No. 1:17-cv-00501)).
The Obama administration's Obamacare legislation included provisions that resulted in the federal takeover of the student loan industry, which radically increased taxpayer subsidies of higher education loans.
About Judicial Watch
Judicial Watch, Inc., a conservative, non-partisan educational foundation, promotes transparency, accountability and integrity in government, politics and the law. Through its educational endeavors, Judicial Watch advocates high standards of ethics and morality in our nation's public life and seeks to ensure that political and judicial officials do not abuse the powers entrusted to them by the American people. Judicial Watch fulfills its educational mission through litigation, investigations, and public outreach.
For more information, visit: www.JudicialWatch.org.