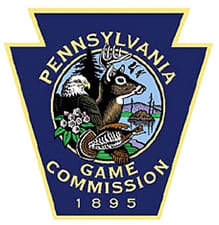 USA -(Ammoland.com)- The Pennsylvania Game Commission today announced regulation changes to address the increasing threat that chronic wasting disease (CWD) presents to the state's deer and elk.
Disease Management Area 2 will be expanded significantly eastward, increasing its area from 2,846 square miles to 4,095 square miles.
Within DMA 2, two new Deer Management Assistance Program (DMAP) units have been created to focus hunter effort in areas where multiple CWD-positive deer have been found. And at the same time, the Game Commission has dissolved DMA 1 in York and Adams counties.
DMA 2 in southcentral Pennsylvania is the only area of the state where CWD, which always is fatal to deer and elk, has been detected in free-ranging deer.
The expansion of DMA 2 is in response to CWD expanding within the DMA, and new detections of CWD-positive deer at captive facilities.
Twenty-five free-ranging deer tested positive for CWD in 2016. From 2012 to 2015, a total of 22 free-ranging CWD-positive deer were detected in DMA 2.
Since this time last year, the disease also has been detected on three additional captive deer facilities, one each in Bedford, Franklin and Fulton counties. The Bedford and Fulton facilities are within the previous DMA 2 boundary, but the Franklin County facility is 25 miles east of the previous DMA 2 boundary.
In recent years, the Game Commission has allocated and issued permits that could be used to hunt antlerless deer anywhere within Disease Management Area 2.
Those permits won't be issued this year, but hunters can obtain up to two permits each to take antlerless deer on the two newly created DMAP units within DMA 2.
Although the function will be similar, Game Commission Executive Director Bryan Burhans said the shift to using DMAP permits will target areas where multiple CWD-positive deer have been found.
Like the other changes being made, it is aimed at managing the disease in the most effective and efficient way possible.
"The fight against CWD isn't an easy one, but with cooperation from hunters, landowners, partner agencies and Pennsylvania residents, we hope to move forward with efforts to minimize the impacts of this serious disease," Burhans said.
DMA 2 Expands:
A DMA is a defined geographical area influenced by a positive case of CWD. Newly confirmed cases may alter the boundaries of DMAs as the Game Commission continues to manage the disease and minimize its effect on free-ranging deer.
The new CWD cases within and outside DMA 2 have resulted in a significant expansion.
DMA 2 now includes parts of Bedford, Blair, Cambria, Clearfield, Cumberland, Franklin, Fulton, Huntingdon and Somerset counties.
The new DMA 2 boundary now runs eastward to the boundary that had defined the western border of DMA 1.
In the southeast, DMA 2 begins at the Maryland border and follows state Route 134 (Taneytown Road) north to Steinwehr Avenue in Gettysburg; follows Steinwehr Avenue to Baltimore Street; follows Baltimore Street to state Route 34 (Carlisle Street); follows state Route 34 to state Route 94 (South Baltimore Avenue); follows state Route 94 to state Route 174 (West Old York Road); follows state Route 174 to U.S. Route 11 in Shippensburg; follows U.S. Route 11 to state Route 533; follows state Route 533 to state Route 433 in Orrstown; follows state Route 433 (Tanyard Hill Road) to state Route 997; follows state Route 997 to state Route 641; follows state Route 641 (Forge Hill Road) to U.S. Route 522, near Shade Gap; follows U.S. Route 522 to state Route 994 (Elliot Street) in Orbisonia; follows state Route 994 to state Route 655; follows state Route 655 to the intersection of U.S. Route 22; follows U.S. Route 22 to state Route 453; follows state Route 453 to state Route 253; follows state Route 253 to state Route 53 in Van Ormer; follows state Route 53 to Marina Road; follows Marina Road to Glendale Lake Road; follows Glendale Lake Road to state Route 36; follows state Route 36 west into Patton, then straight onto Magee Avenue; follows Magee Avenue to 5th Avenue; follows 5th Avenue to Mellon Avenue; follows Mellon Avenue to Carroll Road; follows Carroll Road to state Route 219 in Carrolltown; follows state Route 219 to state Route 56; follows state Route 56 to state Route 160; follows state Route 160 to state Route 2030 (Main Street) near Berlin; follows state Route 2030 to state Route 219; and follows state Route 219 south to the Maryland border.
A map of the expanded DMA 2 is provided with this news release and is available to view at the Game Commission's website.
While the expansion greatly increases the size of DMA 2, requiring significantly more of Pennsylvania's hunters and residents to comply with special rules intended to slow the spread of CWD, Game Commission wildlife management director Wayne Laroche said the expansion is the best way to protect areas of the state from the serious threat that CWD poses to the future of Pennsylvania's deer and deer hunting.
"If we do not confront the disease where it is known to exist, we have no chance of confining it and keeping the problem from spreading," Laroche said. "Establishing buffers around known CWD-positives, whether wild or captive, is a necessary step to protect the rest of the state where CWD has not been detected. Hunters' cooperation and compliance with the rules will give us a better chance of minimizing the impacts of CWD."
DMAP as a CWD Control:
Within DMA 2, DMAP permits will be used to direct hunting pressure to two areas within the DMA where multiple CWD-positive deer have been found.
Hunters can purchase permits for the two DMAP units – the North Unit (Unit Number 2874) and the South Unit (Unit Number 2875) – anywhere they purchase their hunting licenses. They just need to know the number of the unit they want to hunt.
As with DMAP permits allocated elsewhere, hunters can obtain up to two permits in each unit. Each permit allows for the harvest of one antlerless deer, and the permits can be used within any open deer season – including the antlered-only firearms deer season.
What's different about these units compared to other DMAP units is that they contain a mix of public and private land, so hunters who obtain permits for these units need to make certain they have permission to hunt on land within the DMAP units.
The 3,000 DMAP permits allocated for the 375-square-mile North Unit and 4,200 DMAP permits allocated for the 525-square-mile South Unit are intended to reduce deer populations where CWD prevalence is highest.
In previous years, the Game Commission allocated DMA 2 permits that enabled permit holders to harvest antlerless deer anywhere within DMA 2.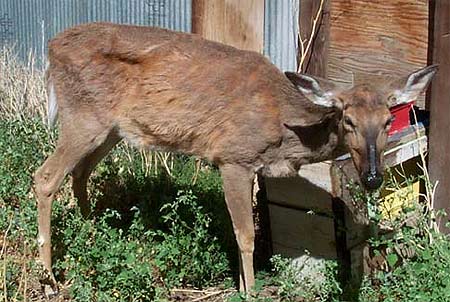 Last year, 14,500 DMA 2 permits were allocated for use anywhere within the 2,846-square-mile DMA.
With DMA 2's expansion this year, its area now totals 4,095 square miles, though CWD appears most prevalent in the much-smaller areas where the new DMAP units have been created.
Rather than allow for additional deer harvest throughout such a large area, the switch to DMAP allows for focus on areas with a known problem.
DMAP permits cost $10.90 each, and the permits for the North Unit and South Unit will become available from any license vendor when 2017-18 hunting licenses go on sale June 19.
All DMAP permit holders are required to submit reports on their success, regardless of whether a permit is used to harvest a deer. Hunters will be encouraged to provide deer heads for CWD testing. Increasing the intensity of testing within these areas will provide better understanding of distribution of disease across the landscape.
The North Unit contains portions of southern Blair County and northwestern Bedford County.
The North Unit begins in the southeast at U.S. Route 30 and state Route 26; follows state Route 26 to state Route 36; ; follows state Route 36 to state Route 866; ; follows state Route 866 to U.S. Route 22; follows U.S. Route 22 to Old Route 22; follows Old Route 22 to Valley Forge Road; follows Valley Forge Road to Poplar Run Road; follows Poplar Run Road to Knob Run Road; follows Knob Run Road to Knob Road; follows Knob Road to Blue Knob Road; follows Blue Knob Road to state Route 869; follows state Route 869 to state Route 96; follows state Route 96 to U.S. Route 30; and U.S. Route 30 to state Route 26.
The South Unit contains eastern Bedford County and most of Fulton County.
The South Unit begins in the southeast at the Maryland border and state Route 928 and follows Route 928 to U.S. Route 522; follows U.S.
Route 522 to Interstate 76; follows Interstate 76 west to state Route 915; follows state Route 915 north to state Route 26; follows state Route 26 south to Millers Corner Road; follows Millers Corner Road to Rugged Mountain Road; follows Rugged Mountain Road to state Route 326; and follows to state Route 326 south to the Maryland border.
DMA 1 Dissolved:
Established in York and Adams counties in response to Pennsylvania's first case of CWD, Disease Management Area 1 has been dissolved.
DMA 1 was established in 2012 after a farm-raised deer at a captive facility tested positive for CWD. But through five years of monitoring, which included the testing of about 4,800 wild deer within the DMA, CWD never was found.
With DMA 1 dissolved, general hunting regulations apply within this area.
Although this change lifts the ban on feeding and the use of deer-urine lures in this area, the Pennsylvania Game Commission still r
recommends people refrain from these activities. These activities can concentrate deer and increase risk of diseases spreading between
deer.
All hunters should be aware that Disease Management Area 2 has been expanded significantly in 2017 due to new cases of CWD within and outside DMA 2. In fact, part of the eastern border of DMA 2 now extends eastward to the former western border of DMA 1.