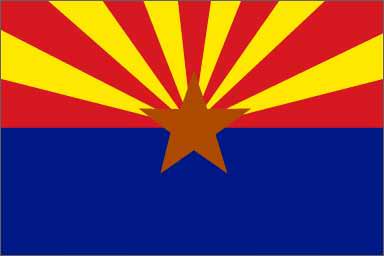 PHOENIX, Ariz. -(Ammoland.com)- For those who didn't take advantage of the Arizona Game and Fish Department's popular "PointGuard" program when applying for a 2017 fall hunt permit-tag, there's good news:
The deadline to purchase the newest benefit for AZGFD portal account customers, as part of their online application, is 11:59 p.m. (Arizona time) July 6.
PointGuard ensures that if a successful applicant is unable to participate in a hunt for any reason, the accumulated bonus points that were expended to draw that hunt permit-tag will be reinstated.
A bonus point is an accumulated credit that authorizes the department to issue an applicant additional computer-generated random numbers during a draw. An applicant accumulates a bonus point each year in which he or she submits a valid application and does not draw a hunt permit-tag.
PointGuard is available to applicants who applied online for a hunt permit-tag. All applicants must sign up for a free AZGFD portal account to purchase PointGuard (visit their website, click on the "My Account" button in the upper right-hand corner of the home page, then select the "Create Account" option). PointGuard is $5 per species, per applicant.
For more information about PointGuard, visit their website, or call (602) 942-3000.
By the way, those who sign up for a portal account also will be among the first to get the news before the draw results officially are released. The department will announce on its website and Facebook page when results officially are released. All hunt permit-tags are expected to be mailed by Aug. 4 (refunds by Aug. 11).
Meanwhile, online applicants are reminded that the deadline to update credit card or debit card information online is 11:59 p.m. (Arizona time) July 6. If payment is declined at the time of the draw, the application will not be drawn.
AZGFD no longer calls customers to obtain payment on drawn applications where credit cards or debit cards have failed.