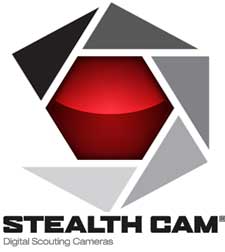 Grand Prairie, TX –-(Ammoland.com)- Stealth Cam, continuing their innovative dominance on the trail camera market, is now shipping the first trail camera featuring 30MP resolution and Ultra HD, 4K Video technology.
Stealth Cam is committed to producing products capable of providing the clearest images and the DS4K has every feature to help deliver these expectations. It is loaded with premium features, which include dual image sensors for optimal day and night high-resolution images, 42 NO GLO IR emitters for 100FT true invisible night time illumination, split second trigger speed, adjustable IR range, and many more.
New for Stealth Cam, the DS4K also features a PIR combo mode, featuring the best of both worlds with a high-resolution image followed by a HD video in the same triggering. The 30 Megapixel hi resolution game camera has a 16:9 wide image ratio, manual shot capability and an SD card slot up to 64GB to house multiple images and videos when needed most.
The DS4K uses Matrix Advanced Blur Reduction and Retina low light sensitivity improving the quality of low light pictures.
Stealth Cam delivers yet another product to set market standards that will give users the most realistic images and videos available. To learn more about Stealth Cam products, please visit http://www.stealthcam.com.
Stealth Cam DS4K Features:
4K Ultra HD Video
30 MP Ultra Hi Res Performance
PIR Combo – Photo and Video mode per triggering
Dual Image Sensors

Day Resolutions – 30MP/16MP /8MP/4MP
Night Resolutions – 14MP/8MP/6MP/2MP

Range Control – Adjustable PIR
Security Mode (re-write SD memory)
Reflex Trigger < .4seconds
42 NO GLO IR Emitters
Intuitive backlit menu programming
Matrix Advanced Blur Reduction
Retina Low Light sensitivity
16:9 Wide Image Ratio
Quick Set pre-programmed option.
Burst Mode 1-9 images per triggering
5-59 sec / 1- 59 min recovery time out
Time / Date / Moon Phase / Temperature / Name Stamp
GEO-TAG GPS Tagging
Manual shot capability
Secure Lock password protection
SD Card slot up to 64GB
Test Mode
Video & USB output
Operates on 8 AA batteries
External power jack for 12V battery box
Active Time Setting
Multi Lingual (English / French / German / Spanish)
Preset Time & Date (CST)
MSRP: $299.99
About Stealth Cam, LLC
Founded in 2000, Stealth Cam, LLC offers a variety of digital scouting/surveillance and specialty cameras, along with a variety of accessories to enhance output of these products. For more information, contact: Stealth Cam, LLC, 3385 Roy Orr Blvd. Grand Prairie, TX 75050, Phone: 877-269-8490, http://www.gsmoutdoors.com/stealth-cam/ or email [email protected] Stealth Cam is a division of GSM Outdoors. Learn more about their brands at www.gsmoutdoors.com.