By Mark Walters : Opinion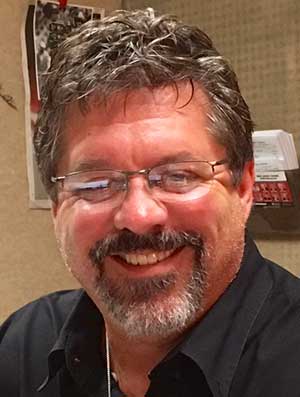 USA – -(Ammoland.com)- Some word pairs do not belong together in the same sentence, such as "career politician," for example.
Representing your state was never meant to be a full-time job with a cushy pension and free government funded, (our money) lifelong, healthcare benefits.
Another word pair that comes to mind? Oh, maybe "news personality." What is it about delivering the news that makes someone a multimillionaire celebrity?
Look, I'm all for everyone getting as much dough as they can for their work and I certainly don't blame the "personality" for taking advantage of the environment that enables them to grab it, but trust me on this–when that "news personality" crams the millions into their accounts, what little objectivity they may have had disappears and the "news" becomes all about them. Don't believe me? See Megyn Kelly as a prime example. (I could name many others but she pisses me off, so I'll pick on her)
Another word pair? How about "unarmed/disarmed cops?" Do I even have to explain that one? Well, I'm gonna.
First, let me distinguish between the two words, unarmed and disarmed. A person is unarmed by choice. Example–you are unarmed today because your gun is too heavy to carry and you're too lazy to pick the right holster and gun combination for your attire. Disarmed, on the other hand, means unarmed by force. That means disarmed by a law, employer, government, another person during a fight, etc. That distinction is vital when we talk about the disarmed cops in Great Britain.
I know several cops, male and female and not one of them that I have spoken to would even consider leaving their home to start a shift, without a sidearm, no matter what else rested on their duty belt. It's not only unfathomable, it's unconscionable. I'm also not going to pretend to understand the mindset of any department anywhere in the world that would put their officers out on the street without a sidearm to defend themselves and their communities. I can't wrap my head around that, particularly in the age of terror and in places that are under constant threat of, or experience, regular terror activity.
Think about this – a disarmed police officer doing the job he or she is sworn to do is then forced by the state into mortal combat (as the disarmed London transport cop during the third terrorist attack in the UK in ten weeks) at great disadvantage.
Armed with a baton, our brave officer faced the London Bridge attackers.

We're extremely proud of him and every single emergency responder. https://t.co/rwUj2EqFGk

— BTP (@BTP) June 4, 2017
WTF?
Let's take that same logic to the civilian population in the UK. Are they unarmed or disarmed? Like many cops in the UK, the people are disarmed by the state, thereby, like the cops, forced into mortal combat at a complete and total disadvantage against dedicated killers with knives, trucks or their own guns when terror breaks out. Look, I've been interviewed on British national radio over at the BBC and there are a couple things I can tell you with certainty.
First, it's been my experience that the disarmament movement there, as here, is run by those who believe themselves to be the "elites," those being the media and liberal politician. Secondly, the vast majority of the British population think like the vast majority of Americans. They believe in the right to bear arms and those old enough to remember being disarmed by their government are now wishing they had not been asleep at the wheel when their rights were stolen. How do I know those things? Here's just a sample of the many emails I received after my last appearance on the UK nationally broadcast BBC Jeremy Vine Show:
Good Afternoon,

I did try to call the radio station concerning your piece, my comments would have been- Who the hell are we (U.K) to tell the Americans who can have a Gun and who can't. Me and my family have been going to the U.S (Florida) for over 25 yrs and I've never met a more responsible people as the Americans. I'm so sorry if those idiots at the BBC just put on the air, gun haters!

I totally support your feelings and your reasons why you have a gun.
Please know there are people in the U.K who support your point of view.

Yours,
John Baldock
Here's a tweet I received regarding that interview:
Listening to @Aarmark on the @theJeremyVine show. Polite Interesting intelligent man making total sense re right to bear arms

— Shanus71 (@Shanus71) January 15, 2016
There were many others, in fact I was warned not to "let what happened to us, happen to you," more than once. My point? Most people, anywhere in the world, recognize the fact that it's always a good guy with a gun stopping a bad guy with a gun, knife, bomb, truck, etc., and to be disarmed in the face of evil is utter insanity. I will not pretend to understand a cop who would go to work in the UK without a sidearm. I can't. It doesn't make sense to me and as I said, I can't wrap my head around the concept.
That begs the following question. Unlike those forcibly disarmed Brits who are forced into hand-to-hand mortal combat with nothing but chairs and bottles against dedicated killers with knives, guns, and bombs, we aren't, therefore….
…why on God's green Earth would any American choose to go unarmed?
I can't wrap my head around that either.
About Mark Walters
Mark Walters is the host of two nationally syndicated radio broadcasts, Armed American Radio and Armed American Radio's Daily Defense with Mark Walters. He is the Second Amendment Foundations 2015 Gun Rights Defender of the Year award recipient and co-author of two books, Lessons from Armed America with Kathy Jackson (Whitefeather Press) and Lessons from UnArmed America with Rob Pincus (Whitefeather Press)