By Don McDougal : Opinion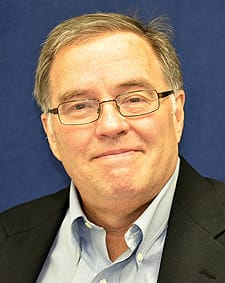 California – -(Ammoland.com)- Last week the Washington Post ran an editorial by a so claimed "gun owner" and constant anti-gun writer / troll, Matt Valentine, who hates the NRA and insists you should too. ( https://goo.gl/StQVXB )
What the opinion piece does not discuss is how all these gun owners, including this freedom hating hack, all benefit from the NRA and its policies.
Take your local shooting range for example.
Range Safety : Every range has range officers to keep you safe, they are NRA trained, the instructors are NRA trained and the safety courses all gun owners should take are NRA provided.
Paying For Your Range Visit: The ONLY reason you can use a credit card to pay for your range fees is the NRA helped block Obama sourced regulation, Operation Choke Point, that would have banned banks from keeping gun stores and gun ranges as clients.
Without the NRA, NO place to Shoot, No one to teach you how to be safe, and nowhere to buy a gun.
The NRA does a lot behind the scenes for non-members. It is more than just protecting your right to own a gun.
Like National School Shield, bet you never even heard of this have you?
The NRA works with schools and communities to share ideas and policies for school safety. The 2nd Amendment Foundation provides grants to fund these programs. Created after Sandy-Hook, this program actually makes our 55 million school children safer.
The left will tell you the NRA doesn't care, I will tell you the only ones doing ANYTHING meaningful IS the NRA.
Eddie Eagle – Stop, Run Away, Tell an Adult. A simple message that helps reduce accidental shooting. Brought to you by the NRA to protect your children.
Range Insurance – In many states the ONLY available insurance for a gun range comes courtesy of the NRA. No insurance means no range and that means no place to shoot. Non-NRA people owe your ability to go to the range to this NRA insurance program.
Operation Choke Point – Banking and other financial institution have all been pushed to shun the shooting community, the NRA has help counter this effort by the Obama administration.
Part of the Obama era policies included pressuring insurance carriers to drop gun ranges and to assist community groups in forcing gun ranges to close by changing the zoning. So thank the NRA for keeping the range open.
Range Conservation – Many staffed shooting range and outdoor education centers are funded through grants from NRA Foundation gives. The NRA also teaches range design and range operations courses.
Refuse to Be A Victim – How to avoid being a victim is the core of course. Sometimes the best thing to do is avoid a situation where you can be hurt and to know how to avoid a conflict.
Gun Safety Training – 150,000 NRA certified instructors teach basic gun safety to new gun owners. In my last four classes only one was an NRA member. After the Pulse shooting the LBGTQ community turned to NRA instructors for help is staying safe. Few if any are members of the NRA.
Who trains the trainers? The NRA has training courses for police firearms instructors. By helping train our law enforcement everyone is safer and better served.
The NRA has a program to teach gun store staff how to identity potential suicide victims. Early intervention can and does save lives.
I can go on…
Friends of NRA – has provided over $600 million to youth programs and law enforcement.
Women on Target – has reached more than 1 million women.
These are just a handful of the programs and activities the NRA engages in that helps and support the shooting community as a whole, and America as a whole. Please note that NOT ONCE have I mentioned preserving your right to own a gun.
The NRA is not perfect, but 100 million gun owners agree that the 2nd Amendment gives us the right to own a gun. The NRA is our only national voice. We choose not to make an enemy of the good because it lacks perfection.
So Washington Post, go ahead, tell us we should all hate the NRA, and how your leftwing elitist policies should be the only ones we adhere to. You're a fool, and 100+ million American gun owners agree with me on that. Well based on your editorial 99,999,999 can agree on that.
About Don McDougall:
Don McDougall is an NRA instructor and member of the Los Padres "Friends of the NRA" committee. If he's not at the range you will find him setting the record straight with on gun issues and gun safety onAmmoLand Shooting Sports News.