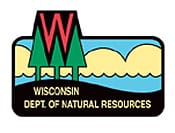 USA -(Ammoland.com)- Wisconsin's spring 2017 waterfowl population surveys indicate increased numbers of breeding waterfowl pairs and relatively good wetland conditions, which should result in increased waterfowl production this year across the state.
The Wisconsin breeding duck population estimate of 479,099 represents an increase of twenty-three percent compared to 2016, and nine percent above the long-term (44-year) average.
Of the species-specific population estimates for the three top breeding ducks in Wisconsin, (mallard, blue-winged teal and wood duck) the blue-winged teal, showed the largest increase from 2016.
Wisconsin Canada goose harvest is supported by Canada geese breeding in northern Ontario, as well as those breeding locally in Wisconsin.
The Wisconsin breeding estimate for Canada geese are up from 2016 and consistent with a stable population of roughly 140,000, which is the 10-year average. Continental breeding waterfowl population estimates from the U.S. Fish and Wildlife Service survey are expected to arrive in July.
For all surveyed waterfowl species, population counts showed increased numbers from the 2016 estimates. To view the full survey results for 2017, visit their website and search keyword "waterfowl."
If you have any questions please contact migratory game bird biologist Taylor Finger at (608) 266-8841, [email protected] or assistant migratory game bird biologist Trenton Rohrer at (608) 261-6458, [email protected]