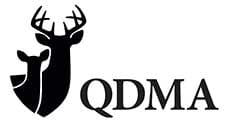 ATHENS, GA –-(Ammoland.com)- The Quality Deer Management Association (QDMA) is pleased to announce that Adam Smith has joined the organization as a Regional Director for Region 6. Smith will support QDMA Branches and volunteers in Florida and Georgia.
"Being part of the QDMA is a dream job," said Adam. "It's a culmination of everything my life's been about — the outdoors and building relationships. Being a hunting guide for over 13 years, I've had the pleasure of meeting sportsmen from all over the world. We all had one thing in common: a passion for the great outdoors. As the new regional director for Georgia and Florida I'll strive to bring deer hunters in Region 6 together for that very passion."
A native of Alabama, Josh is a 2005 graduate of Troy University with a bachelor's degree in business administration with a minor in marketing. He was previously the owner/operator of a landscaping company, EcoScapes, LLC. Adam has always been passionate about the outdoors and used that passion to work his way through college as a hunting guide for Great Southern Outdoors in Union Springs, Alabama.
"We're excited to have Adam join our team at QDMA," said Ryan Furrer, QDMA Senior Regional Director and Field Supervisor. "Adam's 13 years of experience in the outdoor industry coupled with his business background are just what we need to achieve new levels of membership growth in Region 6."
Adam and his wife Brittany Ann live in Destin, Florida.
Contact Adam to get involved with a QDMA Branch, or start a new one in your area, at (850) 420-9414.
About QDMA
QDMA is dedicated to ensuring the future of white-tailed deer, wildlife habitat and our hunting heritage. Founded in 1988, QDMA is a national nonprofit wildlife conservation organization with more than 60,000 members in all 50 states and Canada. To learn more about QDMA and why it is the future of deer hunting, call 800-209-3337 or visit www.QDMA.com. QDMA can also be found on Facebook at www.facebook.com/TheQDMA, Twitter at www.twitter.com/TheQDMA, and Instagram at www.instagram.com/theqdma.