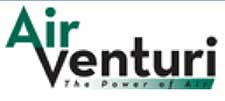 SOLON OHIO –-(Ammoland.com)- Air Venturi, the importer of leading international airgun, airsoft, and ammunition brands, is announcing the newest precharged pneumatic rifle from German-based manufacturer Diana, the Stormrider PCP air rifle. Available exclusively through Air Venturi, the Stormrider marks the German manufacturer's first entry into budget-friendly PCP airguns. With a retail price of $199.99, will make PCP airgunning more accessible than ever before.
The Stormrider is a bolt action repeater that uses a magnetic rotary magazine, with seven shots in .22 caliber and nine in .177. With a 200 BAR fill pressure, the Stormrider can send pellets downrange at speeds of 1,050 fps in .177 caliber with lead pellets. Airgunners can choose to shoot using the open sights or mount a scope to the 11mm dovetail rail. Each rifle includes a fill-probe, and a single shot tray for placing precision shots.
"Hands down, PCP airgunning is one of the most fun ways to shoot airguns," says Paul Milkovich, Director of Business Development for Air Venturi, "but a lot of shooters haven't gotten onboard because of the cost. With the retail price under $200, the Diana Stormrider will make jumping into the precharged pneumatic airgun world more palatable. Backed by the Diana name, the rifle includes features that are normally found on higher-end rifles."
For up-to-date news and information from Air Venturi, sign up for email updates by emailing [email protected] and letting them know you would like to receive exclusive, members only information.
About Air Venturi
Air Venturi is the exclusive importer for international airgun, ammo and accessory manufacturers such as: Air Arms, Beeman, Eun Jin, Evanix, Feinwerkbau, Haendler & Natermann, Kral Arms, Mantis, Sumatra, Sam Yang and Western Justice. We also carry a full line of products from leading manufacturers including: AirForce, Anschutz, Ataman, Benjamin, Beretta, Browning, BSA, Colt, Crosman, Daisy, Diana, Gamo, Hawke, Smith & Wesson, Tanfoglio, Umarex, Walther, Webley, Weihrauch, Winchester and many more.