Backcountry Hunters & Anglers podcast spotlights people, places and issues central to public lands hunting and fishing, hosted by renowned journalist Herring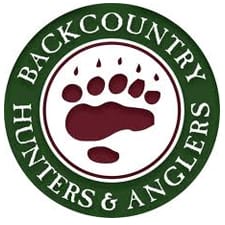 MISSOULA, Mont. –-(Ammoland.com)- Backcountry Hunters & Anglers has launched "BHA's Podcast & Blast," a podcast spotlighting people, places and issues central to hunting and fishing on North America's backcountry public lands and waters.
Hosted by renowned outdoor journalist Hal Herring, "BHA's Podcast & Blast" is available to listeners for subscription on iTunes, Stitcher and Podbean. The first two episodes can be downloaded now via your preferred provider; new episodes will be released biweekly.
Each episode of "BHA's Podcast & Blast" features in-depth, challenging and funny exchanges between Herring and a public lands sportsman and badass. Episode 1 is an up close and personal conversation with BHA President and CEO Land Tawney that gets to the heart of the rapidly growing force that is Backcountry Hunters & Anglers. Episode 2 is a free-ranging, insightful and rowdy roundtable with some of the most influential names in hunting and fishing: "Fresh Tracks" host Randy Newberg, Petersen's Hunting editor Mike Schoby and Tawney, as well as Herring.
An award-winning journalist and contributing editor at Field & Stream, Herring has written for a wide range of publications including The Atlantic, The Economist and Bugle. He's a lifelong outdoorsman, mountaineer, hunter and fisherman whose fans have come to expect deeply reported, thought-provoking stories and essays. Born and raised in north Alabama, Hal lives in Augusta, Montana.
"All we're doing is finding people we wanted to talk to anyway," said Herring. "We're tracking down the most interesting people – people who are great sportsmen, are strong ethically and have a good story to tell – and having a BS session with them."
Tawney remarked, "I could listen to Hal talk all day. His boundary-pushing style, delivery and vast knowledge of the conservation arena are an American treasure. Add in a top notch lineup of guests and you've got a surefire hit. If you want to be entertained and learn something about public lands hunting and fishing, have a listen and tell your friends."
Listeners can contact BHA with feedback and to suggest ideas for upcoming episodes.
Listen to "BHA's Podcast & Blast" now: iTunes, Stitcher, Podbean and on BHA's website.
Backcountry Hunters & Anglers is the sportsmen's voice for our wild public lands, waters and wildlife.