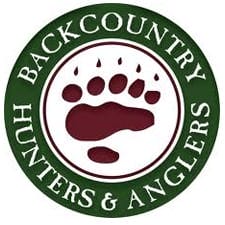 MISSOULA, Mont. -(Ammoland.com)- Backcountry Hunters & Anglers kicked off the inaugural Hike to Hunt Challenge this morning with crack-of-dawn treks by BHA members across North America who are committing together to grow funds for conservation, get in shape for hunting season, and build awareness of the issues facing our public lands and waters.
The first in what will be an annual summer BHA community event, Hike to Hunt Challenge is a fundraising competition that combines the quest by sportsmen and women to achieve physical fitness with the drive to support public lands and the outdoor experiences we love.
BHA corporate partners Kimber, Kifaru, First Lite, onXmaps, Schnee's, Vortex Optics and YETI are showing their support for backcountry lands by providing an array of prizes for participants.
Ty Stubblefield, BHA chapter coordinator, said that Hike to Hunt is fundamentally about the BHA community.
"We've started BHA's Hike to Hunt community of hardworking backcountry hunters and anglers in an effort to build awareness of our wild public lands, encourage others to be physically prepared for the rigors of the backcountry and raise money for the public lands and water access battles that lie ahead," said Stubblefield. "So join us, have some fun, meet new people and, most of all, better yourself for the things we love like the solitude of our wild backcountry."
Already in 2017, BHA members and supporters across the continent have been starting Hike to Hunt groups as a way to get in shape, experience camaraderie, and witness things that only those who hit the trail get to see.
Via the #HiketoHunt hashtag on Instagram, Twitter and Facebook, they're showing their commitment to the challenge of public lands – as well as the irreplaceable lands and waters they're pitching in to protect. The Hike to Hunt Challenge takes that dedication to the next level.
"The Hike to Hunt Challenge is a community of backcountry badasses working hard to better ourselves, both mentally and physically," Stubblefield stated. "We're likeminded folks getting after it on our public lands to build awareness, raise some money and most of all prepare ourselves for the challenges our wild public lands have to offer. Join a group near you and get out there and get some!"
The six-week long BHA Hike to Hunt Challenge will close on Aug. 31, 2017. All participants will be in the running for great prizes, with the top three fundraisers awarded a Kimber Mountain Ascent and Kifaru shelter and pack. Everyone who raises at least $100 will win a special edition BHA #HiketoHunt Challenge t-shirt.
Learn more about Hike to Hunt and sign up to take the challenge.
Find Hike to Hunt on Facebook.
Find Hike to Hunt on Twitter.
Find Hike to Hunt on Instagram.
Backcountry Hunters & Anglers is the sportsmen's voice for our wild public lands, waters and wildlife.
Learn more about BHA:
Visit their website.
Connect with them on Facebook.
Follow them on Twitter.
Find them on Instagram.