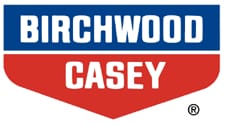 USA – The Birchwood Casey World of Targets Popper Steel Target provides shooters a durable, easy to transport target for hours of fast-paced shooting action at the range.
The Popper Steel Target is constructed of 3/8" AR500 steel and will easily absorb hits from both centerfire pistols and rifles. The target stands 22" tall when assembled and has an 8" target paddle.
The unique springless design allows the target to reset again and again regardless of the caliber used to knock it down. The stand assembly allows for easy set up and takedown without tools.
The Birchwood Casey Popper Steel Targetis made in the USA and sells for a retail price of $299.99.
Visit the Birchwood Casey website at www.birchwoodcasey.com, write to 7887 Fuller Road, Ste. 100, Eden Prairie, MN 55344 or call 800-746-6862 for more information.
About Birchwood Casey:
Since 1948, serious shooters, avid collectors and professional gunsmiths have relied on Birchwood Casey for shooting and gun care products that have stood the test of time. From legendary Tru-Oil® Gun Stock Finish and Perma Blue® Liquid Gun Blue to revolutionary Shoot•N•C® Targets, Birchwood Casey has pioneered innovative products with an unwavering dedication for quality.