By Dean Weingarten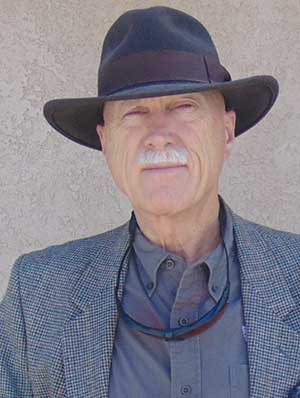 Arizona – -(Ammoland.com)- In the aftermath of the baseball field assassination attempt on several Republican Congressmen and their staff, we are finding that District of Columbia infringements on the Second Amendment played a significant role in hampering defense against the attack.
Rep. Barry Loudermilk (R., Ga.), who was at the baseball field when the attack took place but survived unscathed, told a group of reporters on Wednesday that while the Capitol Police acted in a heroic way to stop the shooter, things need to change. He said if the attack had happened back in his home state of Georgia, he or his staff may have been armed and able to help stop the attack themselves.

"There are several things to look at," Rep. Loudermilk said. "If this had happened in Georgia, he wouldn't have gotten too far. I had a staff member who was in his car, maybe 20 yards behind the shooter. Back in Georgia [he] carries a nine millimeter in his car. I carry a weapon. He had a clear shot at him. But here, we're not allowed to carry any weapons here.
Several Congressmen have said that having personal weapons at the ball field could have mitigated or shortened the attack.
Representative Mo Brooks from Alabama said that he could have mounted an effective defensive action.  From the washingtonpost.com:
Brooks, who took cover in the first-base dugout during the shooting, said that if he had had his pistol he would have fired at the gunman "with a surprise short-range attack."

"As a consequence of none of us in that dugout having the ability to defend ourselves, that shooter was able to wound three more people," he said.
Early efforts for legislation to reform the rigid District of Columbia gun laws have morphed into calls to pass national reciprocity, including the District of Columbia, in the reciprocity formula.
It would be rational for such legislation to cover all territiories that are under the jurisdiction of the U.S. Constitution, including federal territories such at the District of Columbia, the U.S. Virgin Islands, Puerto Rico, Guam, the Commonwealth of the Northern Marianas Islands, and U.S. Samoa.
A source close to the Congressmen involved has been informed that Speaker Paul Ryan read the opinion piece by Representative Tom Massie of Kentucky in the Wall Street Journal.  Ryan is reported as saying the piece convinced him, more than ever, of the importance of national reciprocity.
Update:
There are national reciprocity bills in the U.S. House and in the U.S. Senate. The bill in the House is HB 38. The bill in the Senate is  S. 446. S. 446 has 37 co-sponsors. HB 38 has 200 co-sponsors, including 3 Democrats. Both bills have broad support.  Neither bill currently includes the District of Columbia or the U.S. territories.
There is precedent for national legislation to override state rules to allow the exercise of Second Amendment rights between the states. The Law Enforcement Officers Safety Act (LEOSA) already overrides state law. Officers who could legally carry a gun during their career, and those who meet standards after retirement, are able to carry in all 50 states and in the Territories.  There have already been several federal court rulings to uphold LEOSA.
©2017 by Dean Weingarten: Permission to share is granted when this notice is included.
About Dean Weingarten:
Dean Weingarten has been a peace officer, a military officer, was on the University of Wisconsin Pistol Team for four years, and was first certified to teach firearms safety in 1973. He taught the Arizona concealed carry course for fifteen years until the goal of constitutional carry was attained. He has degrees in meteorology and mining engineering, and recently retired from the Department of Defense after a 30 year career in Army Research, Development, Testing, and Evaluation.