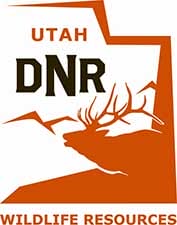 Utah –-(Ammoland.com)- It was an unremarkable traffic stop for Becky Smith and a Logan City police officer five or six years ago. That is, until the officer asked a question that took her by surprise:
"Do you teach hunter safety?"
The officer's son was a student in Smith's most recent Hunter Education class. And a month after completing the course, the boy hadn't stopped talking about how much he enjoyed it.
"That was exciting for me to hear," Smith said of the encounter. "Even if it's one student out of every class, I hope I can make some kind of a positive impression like that. I hope I can make enough of a difference."
Smith has definitely made a difference. To recognize her for the difference she's made, the Division of Wildlife Resources has named the Logan resident the 2016 Utah Hunter Education Instructor of the Year.
The award comes during Smith's 21st year as a mentor to hundreds of students who have participated in the program. She was also named the regional Hunter Education Instructor of the Year for northern Utah. She received her award at a ceremony at the Cache Valley Public Shooting Range in Logan on Friday.
Gary Cook, the DWR's Wildlife Recreation program coordinator, says Smith was selected to receive the award for her extraordinary efforts to meet the needs of prospective hunters.
"Her passion and excitement for hunting and sharing her love of the sport with others make her an outstanding instructor," Cook says. "She is attentive to the needs of each and every one of her students and often goes above and beyond the basic or minimum requirements to help her students succeed. Becky is extremely deserving of being recognized as our 2016 volunteer Hunter Education Instructor of the Year."
More than 450 active instructors teach about 10,000 students in Utah's Hunter Education program every year. The program has seen tremendous success since it began in the 1950s. In the past 20 years, only 10 fatalities have occurred in Utah from hunting-related accidents. During that same 20 years, well over 5.8 million hunting licenses and permits were issued.
For Smith, Hunter Education has played a part in nearly every stage of her life. She took the course herself when she was 11 years old. At age 15, she took training to become an instructor. At 21, she taught her first class.
She has also competed in the Youth Hunter Education Challenge at state and national levels.
Her passion for hunting and safety, Smith says, stems from a similar passion in her father, Kirk Smith. He was also a Hunter Education instructor, as well as the Utah Hunter Education program coordinator, until he passed away last year.
His lasting encouragement has helped Becky shape her own commitment to mentoring new hunters. For more than two decades, she's taught multiple courses every year — some in cities and towns outside of Cache Valley, some in students' homes, some in her own home. Smith continued teaching while she was a single mother working two jobs.
Most of her classes now are held at odd hours at the request of families who aren't able to attend normally scheduled classes. The largest class she's ever taught had 33 students. The smallest had two.
The greatest satisfaction, Smith says, comes from making one-on-one connections with students who may be shy, nervous or need some extra help. Some of those students find ways to involve her in their achievements after passing the course, such as sending paper targets with improved shot groupings or photos of their first successful hunting trips. It's that kind of connection, she hopes, that helps make safe hunting a life-long tradition for new generations.
"I feel Hunter Education is important, whether you hunt or not. The safety aspect of it, I feel, is really important," she said. "I try to engage everybody and make it fun, because if it's fun, you remember it. It's going to stick with you."