By Rob Morse- training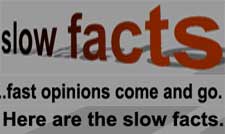 Louisiana- -(Ammoland.com)- Here is the news the mainstream media says never happens. Responsible gun owners defended themselves and the people they care about.
Self-defense instructor Ben Branam joined the Self Defense Gun Stories Podcast to look at three new examples.  Were these gun owners lucky, or were they trained and prepared?   What can we learn from their experience? Listen and find out. (16 minutes)
All three victims survived lethal attacks..because they had a gun.
First story –  Are you armed at home in the early afternoon?
You hear a knock at your front door.  You look through the glass side panels and see three people standing outside.  They see you too.  They shoot you with a shotgun.  You step back and reach behind a cabinet.  You grab the handgun you keep there.  You open the door and shoot your attackers striking all three of them as they try to shoot you again.  You've met these attackers before.
Second Story –  Are you armed at work in the evening?
You work in a sandwich shop.  It is about 6pm when two man and a woman walk into the store.  One locks the front door, and the others pull out guns.  You see this from the back storage area, and you push the door shut to keep them out. The female robber throws her body against the door to get to you.
Third story – Are you armed when you're at work?
You run your own store selling phones and phone accessories.  It is almost closing time and a strange man walks in.  You've seen him wandering the streets near your business.  The stranger doesn't look up, but walks up to the counter and kicks in the glass on the display case.  You walk to the cash register and grab your gun.  The robber looks up and then turns away.  He walks out of your store with his hands in the air.  You don't shoot.
Listen to hear the full story.  Each episode is available to stream or for download.   You can also download the podcast to your phone from iTunes, Stitcher, and Google Play.  Put us in your pocket each week for free.
Rob Morse: Rob writes about gun rights at Ammoland, at Clash Daily and on his SlowFacts blog. He hosts the Self Defense Gun Stories Podcast and co-hosts the Polite Society Podcast. Rob is an NRA pistol instructor and combat handgun competitor.
Self-Defense Gun Stories is part of the Self-Defense Radio Network.