By John Farnam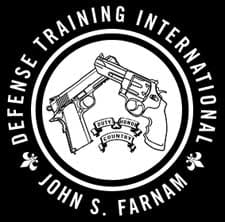 Ft Collins, CO –-(Ammoland.com)- Exciting Holiday Weekend in Chicago:
At least 102 people shot in Chicago over the holiday weekend! At least eighteen gunshot fatalities. We can only guess how many were shot-at, but not hit, or wounded, but never reported.
Shootings were largely confined to south and west sides of the City, despite the deployment of hundreds of officers, on overtime, and several " anti-violence raids."
Chicago police executives are "perplexed!"
The bright side:
Not only tourists are scared away. Even terrorists are afraid to go there!
Curious that not a single one of the reported shooting involved a legally-licensed Illinois CCL holder.
Imagine that!
Leftist media opponents of Illinois' CCW law, which went into effect in 2013, breathlessly predicted a "wild west bloodbath" (as they always do). They were right, in a way. The wakeless bloodbath in Chicago has continued, but apparently undisturbed by the State's CCW law!
Comment:
With proactive policing all but dead in Chicago, and CPD officers cowed into inaction, it matters little how many are deployed!
VCAs (violent criminal actors) should be deathly afraid of police. In Chicago, they were at one time. They're not any more, nor is there any reason for them to be.
/John
About John Farnam & Defense Training International, Inc
As a defensive weapons and tactics instructor John Farnam will urge you, based on your own beliefs, to make up your mind in advance as to what you would do when faced with an imminent and unlawful lethal threat. You should, of course, also decide what preparations you should make in advance, if any. Defense Training International wants to make sure that their students fully understand the physical, legal, psychological, and societal consequences of their actions or inactions.
It is our duty to make you aware of certain unpleasant physical realities intrinsic to the Planet Earth. Mr Farnam is happy to be your counselor and advisor. Visit: www.defense-training.com