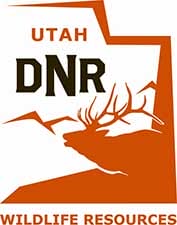 USA -(Ammoland.com)- The Idaho State Department of Agriculture (ISDA), the Utah Division of Wildlife Resources (DWR) and the Bear Lake Regional Commission announced a landmark cooperative agreement today that enhances aquatic invasive species prevention efforts in the Bear Lake area.
The agreement calls for $135,000 in additional funding to be applied to watercraft inspection efforts by the State of Utah at Bear Lake. This enhances ISDA's longstanding efforts to prevent such invasive species as quagga and zebra mussels from entering Idaho.
"Bear Lake is an important and significant regional resource and recreational area. Prevention efforts in Idaho and Utah ensure protection of this playground that is also an important resource for habitat, irrigation and power production," said Bear Lake Regional Commission Chairman Vaughan Rasmussen. "We're committed to working collaboratively across state boundaries to improve the natural resource that is Bear Lake. This agreement made perfect sense to protect Bear Lake from invasive species."
Quagga and zebra mussel prevention efforts on Bear Lake pose unique challenges as the waterbody is located on the state line between Idaho and Utah. The agreement between the ISDA, DWR and the Bear Lake Regional Commission establishes a partnership that resolves those jurisdictional concerns.
"Bear Lake is a vital natural resource to both states and a beautiful recreational area enjoyed by many families throughout the region. It's important that we do everything we can to keep quagga and zebra mussels out of the lake and from spreading to other bodies of water regionally," said Utah State Rep. Curt Webb. "By working together, in a collaborative and partner-driven manner, we will have far greater success than we would by working alone. This partnership not only addresses some of the jurisdictional concerns that naturally exist in the area, but it applies additional resources to areas where they will have the greatest impact."
Founded in 1973 through the efforts of policymakers in Idaho and Utah, the Bear Lake Regional Commission has focused cooperative efforts on improving environmental protection, emergency services and regional planning in its area of impact.
The ISDA has operated a watercraft inspection station in southeastern Idaho since the program began in 2009, but that station now will close as efforts are focused southward to two Utah stations at Garden City and Laketown.
"We saw an opportunity to make more efficient use of our resources and efforts in the Bear Lake area by focusing on traffic entering from the south where the risk is greater, rather than duplicating inspection stations," said ISDA Director Celia Gould. "This kind of interstate agreement is unique and consistent with the philosophy we've always had for this program: Focus resources in the field where they can do the most good. We have also expanded our inspection efforts with new stations, enhanced hours, and an increased law enforcement presence at ISDA's stations statewide."
The State of Utah inspected over 13,750 boats in 2016 at its two Bear Lake inspection stations. Over 410 hot water decontaminations were completed at Bear Lake on boats coming from mussel-infested waterbodies elsewhere. Statewide, Utah inspected over 151,000 watercraft in 2016.
ISDA's aquatic invasive species program inspected nearly 90,000 watercraft in 2016, for a total exceeding 450,000 inspections since its program's inception. ISDA found 19 watercraft carrying quagga or zebra mussels in 2016, one of which was carrying viable—or live—mussels.
Additionally, the program monitors waterbodies around the state and pulls more than 800 surveillance samples from Idaho waterbodies each year, all of which have been negative for mussels.