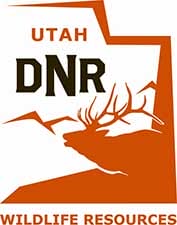 MOAB, Utah -(Ammoland.com)- Utah's night life is great for many reasons. But some of the most exciting events happen away from bustling city venues, on natural landscapes alive with nocturnal wildlife.
Biologists with the Division of Wildlife Resources want to give you an up-close look at some of the state's most peculiar nighttime fauna: bats. On the evening of July 18, the agency will host a Meet the Bats Night. The free event will be held in the La Sal Mountains near Moab.
The biologists will catch bats using a fine mesh net suspended above a pond. As the bats leave their daytime caves and crevices, searching for bugs to eat, some will get caught in the net.
Biologists will identify the bats, measure them and then release them unharmed. Before they're released, you'll be able to see, learn about and photograph the bats.
"This is an opportunity to see a fascinating, rarely noticed member of Utah's wildlife community in the beauty of the La Sal Mountains," says Morgan Jacobsen, DWR conservation outreach manager in southeastern Utah. "As the evening draws on, we'll likely catch bats of a variety of sizes and species."
The event will begin in the evening and may last until midnight or later. Public participation is limited to the first 15 people who register. You'll receive meeting times and locations when you register.
To register or for more information, call Jacobsen at 435-613-3707.