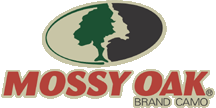 WEST POINT, MS – -(Ammoland.com)- Mossy Oak is pleased to announce its partnership with seven-time Angler of the Year and four-time Bassmaster Champion Kevin VanDam.
The partnership between VanDam and Mossy Oak coincides with the introduction of Elements, the newest and most unique line of patterns from Mossy Oak. VanDam will spend some time in Mossy Oak's booth (#1469) at ICAST July 12-14, 2017 as team leader for Mossy Oak Fishing.
"I love working with companies to develop new products that help people be more successful," said VanDam.

"Besides being a professional bass fisherman, I am an outdoorsman at heart first along with the rest of my family. The folks at Mossy Oak are much more than a group of people making the best camo patterns. We share the same passion and values of conserving and enhancing our woods and waters and the fish and game that live there. We both understand the importance of family and the tradition of sharing the outdoors experience with others. This partnership goes way beyond the launch of a new pattern; today, we are officially joining the Mossy Oak family."
Fishing is the second most popular outdoors activity with 45.7 million participants (The Outdoor Foundation 2016). VanDam's partnership with Mossy Oak serves as a means for greater participation in the outdoors and emphasizes the enjoyment of the outdoors with loved ones.
"Kevin VanDam and Mossy Oak approach the outdoors lifestyle with the same mindset: respect for the land, water and game we pursue and the desire to share the outdoors with those we love," said Chris Paradise, Chief Sales Officer of Mossy Oak. "Kevin VanDam understands what it takes to build a brand and the importance of family. He emulates the culture of Mossy Oak. It's an honor to have him on board as the Mossy Oak Fishing team leader."
To learn more about Kevin VanDam, visit www.kevinvandam.com. For more information about Mossy Oak Elements, visit www.mossyoak.com. Licensing information for Elements can be found at why.mossyoak.com.
 Haas Outdoors Inc. is headquartered in West Point, Miss., was established in 1986 and is home of Mossy Oak. For more than 30 years, Mossy Oak has been a leading outdoors lifestyle brand that specializes in developing and marketing modern camouflage designs for hunters and outdoors enthusiasts. The Mossy Oak Brand and patterns can be found on a multitude of products worldwide. Haas Outdoors Inc. is the parent company of Mossy Oak, BioLogic, Mossy Oak Productions, MOOSE Media, Nativ Nurseries, Nativ Living, GameKeepers, GameKeepers Kennels and Mossy Oak Properties. Mossy Oak is the official camouflage of the National Wild Turkey Federation and Ducks Unlimited.
Follow Mossy Oak on Facebook, Twitter, Instagram, Google+, Pinterest and YouTube.