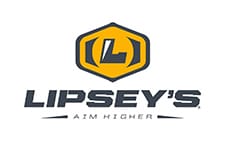 Baton Rouge, La.--(Ammoland.com)- Lipsey's, a nationally renowned firearms distributor, adds an all new exclusive 6" barrel model to the Ruger Bearcat family.
The 22LR revolver enthusiast looking for a lightweight, classic single action will appreciate the feel and accuracy of this new Bearcat configuration. Still poised as all-time best sellers, Lipsey's has enjoyed tremendous success with their exclusive Bearcat Shopkeepers and Adjustable Sight models. Bearcat fans have continued to ask for variety in the line, so the decision to "go long" became the new frontier. The addition of the 6" barrel and fluted cylinder allows this new model to redefine what a sleek sixgun looks like.
Lipsey's Vice President & Product Development Manager, Jason Cloessner, knows the value and popularity of the Ruger Bearcat platform and was eager to move the concept from paper to production.
"The extra sight radius of a 6" barrel on the Bearcat makes hitting targets at distance much easier. The 6" Bearcat is just begging to be packed in the field in a crossdraw Slim Jim style holster."
The new Ruger Bearcat model, along with the Ruger Bearcat Shopkeeper and Bearcat Adjustable models, is currently available exclusively through Lipsey's.
Located in Baton Rouge, Lipsey's was originally formed as a wholesale hunting and fishing distributor in 1953. Today, the company leads the firearms industry in the collaboration and distribution of exclusive firearms. An authority in NFA regulations, Lipsey's also offers a robust line of silencers, short barrel rifles and accessories. With a committed focus on relationships, Lipsey's provides value and innovation to federally licensed dealers and the industry's top manufacturers.
Please visit www.lipseysguns.com and find us at facebook.com/lipseysguns, Instagram @LipseysGuns and Twitter @LipseysGuns.