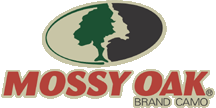 WEST POINT, MS – -(Ammoland.com)-Mossy Oak will be unveiling its all-new Elements pattern line at ICAST in Orlando, Fla., July 12-14, 2017. The first in that line is Elements Agua, which was designed for the angling community and will be prominent within Mossy Oak's exhibit (#1469) at ICAST.
Elements serves as a reinforcing factor to Mossy Oak's identity as the preferred outdoors lifestyle brand. The Elements line is designed not just as concealment, but as a form of expression to represent the wearer's love for the outdoors.
Regardless of the specific adventure, this all-encompassing outdoors lifestyle pattern family offers a relevant design pertaining to every region and every pursuit, whether on land or in water.
Mossy Oak believes the most effective patterns are created from the natural world. Staying true to those roots, Mossy Oak Elements is a family of patterns utilizing the three core elements of the natural world – earth, water and wind – at their most basic levels. These elements were fused together into three layers of multi-directional, photo realistic images that actively disrupt the human outline at any distance.
"If 30 years of making Mossy Oak camo has shown us anything, it's that our patterns mean more than just a way to hide from critters," said Toxey Haas, founder and CEO of Mossy Oak.

"Instead, wearing Mossy Oak has become an expression of who we are. With Elements, we wanted to create designs that are completely different than anything we, or anyone else has ever done before without sacrificing our deep connection with nature.  Like its name says, Elements is designed from the most basic building blocks of the natural world and represents an exciting new direction for Mossy Oak."
Licensing information for Elements can be found at https://why.mossyoak.com/.
Haas Outdoors Inc. is headquartered in West Point, Miss., was established in 1986 and is home of Mossy Oak. Celebrating 30 years in 2016, Mossy Oak is a leading outdoors lifestyle brand that specializes in developing and marketing modern camouflage designs for hunters and outdoors enthusiasts. The Mossy Oak Brand and patterns can be found on a multitude of products worldwide. Haas Outdoors Inc. is the parent company of Mossy Oak, BioLogic, Mossy Oak Productions, MOOSE Media, Nativ Nurseries, Nativ Living, GameKeepers, GameKeepers Kennels and Mossy Oak Properties. Mossy Oak is the official camouflage of the National Wild Turkey Federation and Ducks Unlimited.
Follow Mossy Oak on Facebook, Twitter, Instagram, Google+, Pinterest and YouTube.