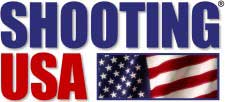 Nashville, TN -(AmmoLand.com)- It's the twentieth year of defensive pistol competition at the Smith & Wesson Ranges in Massachusetts.
And, it's the 20th year anniversary of the founding of International Defensive Pistol Association. In two decades, the sport has grown to be worldwide, but IDPA still equips competitors with the shooting skills and confidence needed to carry a firearm.
This year, the IDPA Indoor Nationals challenges competitors in the dark while practicing self-defense in real life scenarios.
Plus, it's the only multi-gun match on an active U.S. military installation. The U.S. Army Marksmanship Unit hosts the Ft. Benning 3-Gun – a one-of-a-kind experience on Krilling Range in Georgia.
And, the Remington 03-A3, the inexpensive version of the 1903 Springfield, is one of History's Guns. Tune in Wednesday to Outdoor Channel.
AIR TIMES BY TIME ZONE
Eastern Time: Wednesday 3:00 PM, 9:30 PM, 1:30 AM (Thursday)
Central Time: Wednesday 2:00 PM, 8:30 PM, 12:30 AM (Thursday)
Mountain Time: Wednesday 1:00 PM, 7:30 PM, 11:30 PM
Pacific Time: Wednesday Noon, 6:30 PM, 10:30 PM
Shooting USA is listed as a one-hour show in your cable menu.
Watch Shooting USA on YouTube!
Subscribe to the Shooting USA YouTube Channel to watch this week's episode, Pro Tips, History's Guns, and more!
Be sure to "Like" Shooting USA on Facebook, and "follow" us on Instagram too.
About Shooting USA:
Jim Scoutten, AmericaÌs Most Watched Firearms Reporter, has been on the beat for 25 years, reporting the stories of the Shooting Sports and the firearms Industry. The show produces a series of popular segments focusing on historical guns, the personalities in the sport and industry, insider reports from gun tests, and practical tips from shooting sports pros. The show appeals to shooting sports enthusiasts of all ages and skill levels by providing practical tips on safely handling, modifying and repairing their favorite guns.
For more information, please visit www.ShootingUSA.com.