Shooter, Josh Wayner, reviews the Next Level Armament NLX 308 AR10 Rifle in .308 Win shooting a selection of different ammo.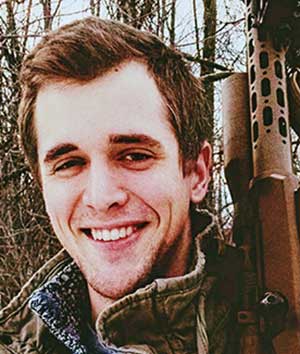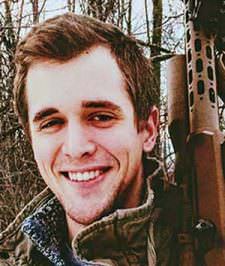 U.S.A. –(Ammoland.com)- Next Level Armament, a company local to me, has continued to wow me with the quality of their offerings.
I was very happy with the Next Level Armament NLX 556 GFK Rifle in 5.56mm, that I recently reviewed, and I again stand impressed with their Next Level Armament NLX 308 AR10 Rifle chambered in .308 Winchester.
Unlike the 5.56 model with its intricately detailed and textured receiver set, the NLX308 is drawn along simple, smooth lines that speak of power and utility. It is by no means a cheaply made and rough-along-the-edges parts gun. The receivers are thick and heavily built with each angle and cut meant to deliver both visual appeal and functional value.
Both receivers are machined out of solid billet and have several features that appeal to the modern shooter. The lower has an integrated trigger guard and a wonderfully flared mag well. The magazines simply have no place to go when you slam them in. It's like they're pulled into a black hole.
Next Level Armament NLX 308 AR10 Rifle
The upper receiver of the Next Level Armament .308 Win Rifle has a geometric cross-section with flats along the length. You'll notice that there is no forward assist on this rifle. I find the forward assist to be an eyesore in most cases and this rifle is blessed to not have one. There really isn't a need for one in this case, as the NLX308's massive, custom machined and DLC-coated bolt carrier rides home into battery with tremendous force after each shot. The raw power of an AR10-type rifle is hard to deny in any case and this was no different. The bolt locked up as tight as a bolt action while providing great accuracy and reliability.
Firing is accomplished by means of an excellent Rise Armament 3.5lb single stage trigger. It breaks clean and has a very short reset. I was pleased with the trigger and enjoyed that it was a perfect fit for the rifle and provided me with precision when using the optics I selected for this review.
The weapon's barrel is a medium-heavy profile with a 1:10 twist that terminates in a very effective and aggressive muzzle brake. There is virtually no rise when firing and the weapon doesn't jump when on the bipod. Protecting the barrel and gas system is a Midwest Industries handguard. This is a very good choice as the smooth texture enables quick handling without the expense of room to mount accessories. Additional accessories include a Magpul MIAD grip and CTR stock.
Reliability was flawless with the NLX308. I fired many kinds of fine ammunition through the weapon and discovered that it was not only sub-MOA accurate, but it was capable of generating that accuracy with an impressive new optic: the Sig Sauer ECHO-1 thermal sight.
Rounds were fired over an Oehler 35P chronograph at a distance of five feet from the muzzle at 85 degrees Fahrenheit. Velocity is the average of ten shots and accuracy is an average of three five shot groups at 100 yards using the ECHO-1.
Hornady BLACK 168gr AMAX—2569fps, .95" avg
Federal 168gr GMM—2525fps, 1.15" avg
Federal 180gr Vital Shok—2395fps, 2.25" avg
Speer Gold Dot Duty 168gr GDSP—2567fps, 2.1" avg
American Eagle 150gr FMJ—2718fps, 3.5" avg
The Hornady load in this rifle offered match-grade accuracy and, thanks to the great trigger, was easily capable of making hits at 200 yards without touching a single thing on the ECHO-1. I was very happy with this and wouldn't hesitate to take this fine combination of rifle and optic out after game.
Sig Sauer – Echo1 Thermal Reflex Sight
The ECHO-1 is a new battery-powered thermal optic from Sig Sauer and it has to be seen to be believed. Most thermal optics I've played with over the years have a hard time adjusting to light conditions, have poor visibility-if any- during the day, and are generally bulky. This sight is the exact opposite of those. I was able to conduct my testing with the Next Level Armament NLX 308 AR10 Rifle in daylight as the ECHO-1 has a bright and easy to use display. The definition and sensitivity of the sight enabled me to use a simple black and white target at 100 yards to do my review. The black circle on my target absorbed sunlight and was easy to discern from the background. All I had to do was hold center after I zeroed and fire.
Firing a rifle with a thermal sight is a unique experience. The display is akin to looking at a small computer screen and seems a bit out of place at the range. It feels almost like a video game and is actually pretty to get a grasp on. Zeroing is accomplished simply using the selector joystick to adjust along an X/Y axis. The user is able to select a variety of reticles and can even upload their own designs from their computer. The sight goes from 1x-2x and remarkably can be described as First Focal Plane. The digital 'crosshairs' zoom in and out proportionally to the background, meaning that your drop points won't change by zooming.

A mount is provided for a Sig ROMEO sight that can piggyback atop the ECHO-1, which adds additional utility to this optic.
When firing the rifle from a rest, the Next Level Armament NLX 308 AR10 barely moves and you just fire. The trigger breaks, you don't lose sight picture, trigger resets, and there you sit ready to fire again. It is a truly interesting experience for a rifle guy like me to have this happen when shooting. Most of the time you lose picture and have to cycle an action by hand and so on. Not so here. The complexity of the parts involved would make you think you'd need a Ph.D. to use the weapon with the optic, but it's so simple a proverbial caveman could do it. Sig Sauer has really nailed it with the ECHO-1 and, when combined with a rifle like the NLX308, you just have a hard time missing in general.
I put well over 200 rounds of ammo through this combination of weapon and optic and developed a very great comfort to it. The ability to use the weapon in both day and night out to extended distance is a huge advantage to the modern shooter. I was unable to fire test the ECHO-1 past 200 yards, but I did take it off the weapon and played with it a bit. The sight is able to switch between several color modes such as white/black hot, traditional 'Predator' vision, green, blue, red, and more. It was easy to identify my test volunteers as far as a half mile out in both day and night. This is a tremendous sight for the price and isn't at all a hindrance to use in the field.
I would rate both the Next Level Armament NLX 308 AR10 Rifle and the ECHO-1 as top-level gear for today's discerning shooter. I have been sold on the utility of thermal optics for normal use and would readily consider it as a great option for hunting and recreational times. The NLX308 is truly a match-quality rifle out of the box and demonstrates how good production rifles have become. Just the same, the ECHO-1 is emblematic of the strides taken in the electronic optics field.
Special thanks to Next Level, Sig Sauer, Hornady, Federal, and Speer for making this article possible.
About Josh Wayner:
Josh Wayner has been writing in the gun industry for five years. He is an active competition shooter with 14 medals from Camp Perry. In addition to firearms-related work, Josh enjoys working with animals and researching conservation projects in his home state of Michigan.