The Overwatch Precision Falx trigger just looks and feels good. I love this trigger. A good trigger can make or break a gun…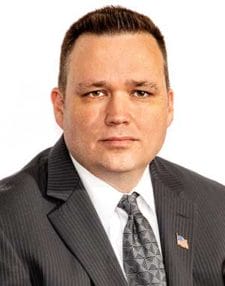 U.S.A. –-(Ammoland.com)- On my quest to build the perfect Glock "race gun" I decided next step in the process would be to upgrade the trigger on my Glock 17.
I have dubbed my Glock 17 "The Reaper" because the awesome engravings that Steven McDaniel that M.K.P. Arms did, but like the other changes I made to the Glock so far there was a lot of different companies to choose from when it came to aftermarket triggers. That is the good thing about Glocks.
There are plenty of aftermarket companies out there. I eventually settled on the Overwatch Precision Falx Trigger.
Once again I cheated a little bit and researched triggers instead of my usual thing of going into a review blind. People seemed really happy with their Overwatch Precision triggers, but that doesn't always point to a good item. There have been plenty of times where I have read glowing reviews only to get a piece of junk.
The Overwatch Precision Falx Trigger is designed for people who don't like flat triggers. Overwatch Precision claims you get all the benefits of a flat trigger with the look and feel of a curved trigger. If that is true I am all in. I am a fan of the look and feel of a curved trigger. It is just a classic look and a better feel than a flat trigger.
After speaking with the good people at Overwatch Precision about my project they sent me one of their Falx Triggers to try out. After a few days it was there waiting for me in my mailbox. It was a black trigger shoe with a gold Glock safety bar inside the trigger shoe. It match the cerakote that M.K.P. Arms did on the slide perfectly.
The Falx trigger is carve out of 7050-T6 aluminium. Overwatch Precision then anodized the trigger with a hard coat using a type III anodization process. If this sounds familiar it is because this is the same type of aluminium and same type of anodization process that is used in the manufacturing of a lot of AR15s. This enables the trigger to stand up to a lot of abuse, and it makes the Falx trigger a lot more than just a show trigger.
One cool thing is that the Falx trigger is that it is pinned to a NP3 plated gen 3 trigger bar. I will admit I didn't know a lot about the NP3 process, but after reading about it I do see the benefits of this coating and the reasons why Overwatch Precision chose to use it in their trigger making process.
I don't want to get into too much of the chemistry of the NP3 plating process. Basically it is an electroless nickel-based finish for steel, stainless steel and aluminum alloys. It bonds to the metal, and it co-deposits sub-micron particles of PTFE onto the metal. PTFE is also known by the trade name of Teflon.
There are several advantages to using this coating of your firearms. The first is the resistance to corrosion since Teflon is very corrosion resistant. The second is that the firearm will need less liberation. Also as we know things have issues sticking to Teflon so it greatly reduces the time time it takes to clean the firearm. The biggest advantage with Teflon is that it increases the use time in between cleanings which means you can shoot longer. I felt it was really smart for Overwatch Precision to add this to their manufacturing process.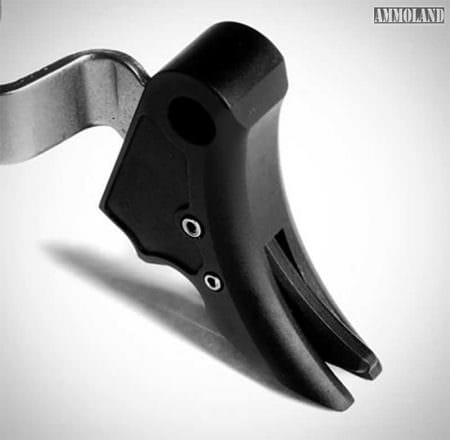 One good thing about the Glock is that it is very easy to switch out parts. All I had to do is remove 3 pins and pull the trigger out. After that was pretty easy to do. Re-assembly of the Glock went just as easy as it was taking it apart. When I used other aftermarket triggers some required a little filing on the trigger bar to get it to work properly, but this one just dropped in and was ready to go.
After I finished the install of the Falx Trigger I did some function testing. Whenever changing a part function testing is a must for safety reasons. The trigger worked as expected. The next step would be heading to the range and test it out. I grabbed a couple of boxes of Gorilla Silverback 9mm ammunition that I had sitting around and headed out.
The first thing I noticed right off the bat is reduced pre-travel of the trigger. It is almost non-existent with the Overwatch Precision Falx Trigger installed into my Glock. This is perfect for a race gun. Getting fast shots off is critical in competition and this trigger will definitely help you out with that.
The second thing I noticed is the feel when the trigger resets. Overwatch Precision did a great job in getting that tactile reset down in their Falx trigger. It is a distinct feel that the gun had when the trigger reset. It enabled me to get my follow up shots off quicker.
I shot for over two hours the first time I took this trigger out to the gun range. Over those two hours I got quicker and my groupings got better as I got used to the trigger. Going from a stock trigger to the Overwatch Precision Falx trigger was like going from a Honda Civic to a Porsche 911. It just has that performance feel to it.
The Overwatch Precision Falx trigger just looks and feels good. I love this trigger. A good trigger can make or break a gun. I am going to keep this trigger in my gun. The Falx Trigger by Overwatch Precision is worth the money and I suggest anyone that is truly serious about shooting check them out.
Overwatch Precision can be found at www.overwatchprecision.com

About John Crump
John is a NRA instructor and a constitutional activist. He is the former CEO of Veritas Firearms, LLC and is the co-host of The Patriot News Podcast which can be found at www.blogtalkradio.com/patriotnews. John has written extensively on the patriot movement including 3%'ers, Oath Keepers, and Militias. In addition to the Patriot movement, John has written about firearms, interviewed people of all walks of life, and on the Constitution. John lives in Northern Virginia with his wife and sons and is currently working on a book on the history of the patriot movement and can be followed on Twitter at @crumpyss or at www.crumpy.com.