By Graham Baates YouTube personality, Graham Baates, gives us a video demonstration of the Real Avid Pistol Tool .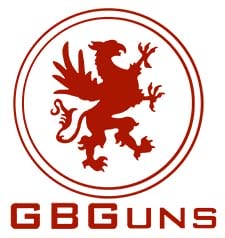 USA – -(Ammoland.com)- How many tools do you keep on hand where you work on your guns?  How many of those have you also needed at the range?
We have the fortune of dealing with several new-to-us handguns on a regular basis.  Reviewing guns is fun, but can also be frustrating.  They all need to be disassembled and reassembled at least twice.  Sometimes that takes place at the range.
Our range bag had become obnoxious with a pile of tools from my garage that were built and sized for automotive work.  In searching for lighter and more compact alternatives I discovered the Real Avid The Pistol Tool.
After checking Real Avid The Pistol Tool out I glee-fully double-hand scooped out the Craftsman and Würth tools from my bag and replaced them with something that fit into a magazine pouch.  It's one accomplishment to create a multi-tool that has just what you might need for grips, barrel bushings, push-pins and pistol optics, but that wasn't what impressed me the most.  The pick/scraper is made of non-hardened stainless steel.  Because it's softer than any metal you might scrape on your handgun you don't have to worry about damaging the finish on your gun!
I've been using the Real Avid The Pistol Tool for more than a year now and must warn of one strong fault I've found with it.  If you're like me and deal with firearms on a daily basis it may replace your existing go-to pocket tool.
If it does remember that the pick is unhardened before you try to use it as a pry tool for an application it wasn't intended for.  My other complaint is that if you use it around other gun-folk you may find yourself constantly being asked where you got it and if they can borrow it.
If that happens just reply with the question, "Don't you read AmmoLand.com?"  If you want to see more than just the manufacturer's photos watch the quick video below.
About Graham Baates
"Graham Baates" is a pen name used by a 15-year active Army veteran who spent most of his time in the tactical side of the Intelligence community including tours in Afghanistan and Iraq. Post-Army Graham spent some time in the 3-Gun circuit before becoming a full-time NRA Certified defensive handgun instructor and now works as an industry writer while curating a YouTube channel blog on the side. Visit Graham on Youtube