By Graham Baates YouTube personality, Graham Baates, gives us a video breakdown and shooting impressions of the Sarsilmaz Kilinc 2000 Mega from T R Imports.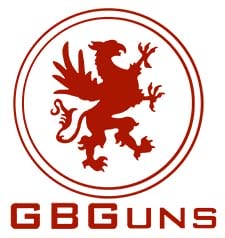 USA – -(Ammoland.com)- I had long seen Sarsilmaz handguns offered by various importers and skipped right past them.
At SHOT show 2016 I had my first opportunity to handle some of their guns and was quickly impressed.  The machining was top notch and finish rivaled those done by custom shops.  I was impressed, but also suspicious that they might be guns specially prepared for the show.
 It would be more than a year before I experienced one of their guns in the wild.
T R Imports is a Texas-based company importing a handful of Sarsilmaz guns and was kind enough to educate me on them.
Before the eyes roll and more anti-Turkey rhetoric spills out on the comments section read this:
"Sarsilmaz has been around since 1880, is the only privately-owned manufacturer in the country capable of making firearms for police and military and is sold in 78 countries."
The guns are made on some of the most modern equipment available including 11-axis machines.  No typo there, 11-axis machines.  Sarsilmaz also makes parts for aircraft including Boeing.  You may have already benefited from their wares.
Sarsilmaz Kilinc 2000 Mega Pistol
With that covered let's get into the gun.  The Sarsilmaz Mega is also known as the Kilnic 2000 and of course is heavily inspired by the CZ design.  What the Czech Republic didn't have when the CZ-75 was designed was an 11-axis machine.  To me the Sarsilmaz Kilinc 2000 Mega represents a modernization not of design, but of production and takes the beauty of the original design to a new level.
I admit to never being a fan of the CZ family of guns, but T R Imports and Sarsilmaz have changed that with this handsome firearm.  If you aren't familiar with the basics of this stainless steel classic here are the specs taken directly from T R Import's website.
| | |
| --- | --- |
| Action | SA/DA |
| Frame | Alloyed Forged Steel |
| Slide | Alloyed Forged Steel |
| Capacity | 17+1 |
| Barrel Length | 4.5" Barrel Alloyed Forged Steel |
| Overall Length | 8" |
| Empty Weight | 34oz |
| Safety | Manual Safety, Drop Safety, Firing Pin Block |
| Sights | Dovetail Rear, Changeable Front Sight |
To get a closer look at the Sarsilmaz Kilinc 2000 Mega Pistol see the video below: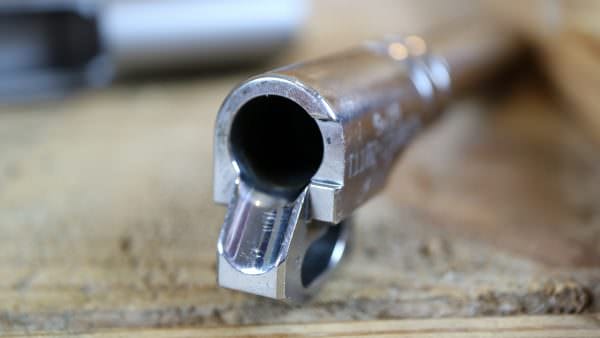 Shooting behavior of the Sarsilmaz Kilinc 2000 Mega is what one would expect from a 9mm handgun with an all-steel construction.  Controllable and smooth.  Reach for the controls may feel a bit long for those accustomed to polymer single-stack guns.  The serrated heel is more pronounced than what is en vogue in modern guns, but in medium to larger hands it proves quite comfortable.
The Mega has changed the way I look at slide-in-frame pistols.  They may have been around longer than I have, but this is the first one I've wanted hanging on my wall in the gun room.
About Graham Baates"Graham Baates" is a pen name used by a 15-year active Army veteran who spent most of his time in the tactical side of the Intelligence community including tours in Afghanistan and Iraq. Post-Army Graham spent some time in the 3-Gun circuit before becoming a full-time NRA Certified defensive handgun instructor and now works as an industry writer while curating a YouTube channel on the side. Visit Graham on Youtube .