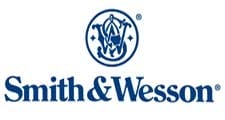 SPRINGFIELD, Mass. -(Ammoland.com)- Smith & Wesson Corp. announced today the start of the "M&P Summer Savings" mail-in rebate program, valid on popular M&P firearms, including M&P Shield pistols.
Consumers that purchase any new qualifying M&P Full-Size, Compact or M&P Shield pistol from July 1, 2017 to September 30, 2017 will be eligible to receive two (2) boxes of Hornady Critical Defense ammunition, two (2) additional M&P magazines and a Caldwell Mag Charger Universal Pistol Loader, for a total MSRP value of $180.
Consumers residing in Alaska, Hawaii, and U.S. states with restrictions on magazine capacities and/or ammunition transfers will be eligible for a $75 mail-in cash rebate with the purchase of qualifying pistols.
"We are excited to announce the "M&P Summer Savings" mail-in rebate program this summer on some of our most popular firearms," said Matt Buckingham, President of Smith & Wesson. "We've worked with Hornady ammunition and Caldwell shooting supplies to create an ideal accessories package, whether you are in the market for a full-size or concealed carry M&P firearm."
Consumers who wish to participate in the M&P Summer Savings Rebate must complete and submit the rebate form, in one of three ways:
Complete and submit the form online.
Download the rebate form on their website, complete and submit via U.S. mail. Obtain a rebate form at your local Smith & Wesson dealer, then complete and submit via U.S. Mail.
All submissions must include proof of purchase and be submitted on or before October 31, 2017.
For more information regarding these rebate offers from Smith & Wesson, visit online or call our customer service line at (800) 331-0852 ext. 4125.