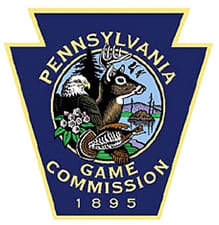 USA -(Ammoland.com)- If you haven't yet submitted an application to enter Pennsylvania's annual elk-license drawing, you need to act fast. The deadline to enter the drawing is July 31.
Submitting your application is your chance to hunt world-class elk in Pennsylvania in 2017.
Applications can be submitted anywhere hunting licenses are sold, or online at the Game Commission's website.
Applicants must pay a $10.90 non-refundable application fee to be included in the drawing.
This year's drawing will be held Aug. 19 in Benezette, Pa. as part of the Pennsylvania Great Outdoors Elk Expo. The Game Commission has allocated 118 elk licenses for this year's hunt – 25 licenses for antlered elk and 93 licenses for antlerless elk.
Individuals are not required to purchase a resident or nonresident general hunting license to enter the drawing. However, hunters who are drawn for a license must hold a valid general hunting license and a valid elk license to hunt elk.
Adult general hunting licenses cost $20.90 for residents and $101.90 for nonresidents, and elk license fees are $25 for residents and $250 for nonresidents.
Those who enter the drawing but are not selected to purchase an elk license still benefit by increasing their chances to be selected in coming years.
Each applicant in the drawing receives a bonus point that will serve to multiply the number of chances the applicant receives in subsequent drawings. Individuals who applied in each year from 2003 through 2016, but were not awarded an elk license, have 14 bonus points heading into this year's drawing. If they submit an application this year, they will have their name entered into the drawing 15 times (14 bonus points in addition to the point from this year's application.)
Additionally, hunters who want to earn a bonus point for this year, but know that they would not be able to participate in the elk hunting season if drawn, have the option of simply purchasing a bonus point for $10.90. While they will not be included in the drawing for the 2017 elk licenses, they will continue to build their bonus points.
Those applying for an elk license can choose either an antlered or antlerless elk license, or they may select either-sex on their application.
Applicants also have the opportunity to identify their elk hunt zone preference, or they may select "NP" (no preference). If drawn and their preferred hunt zone is filled, applicants will be assigned to another zone, so identifying a preference, doesn't change the odds of being drawn.
To find out the status of an application, go to their website.