by Adam Wilson APO Marksmanship Activities Coordinator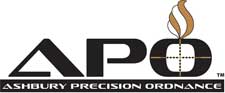 U.S.A. –-(Ammoland.com)- I've spent enough time carrying precision rifles as an Army Sniper and as a professional firearms instructor to understand there is a time and place for everything or more accurately, every rifle. Some situations call for a big bore extreme long range rifle with a 28" plus barrel, other times the correct answer is going to be a more compact lightweight, yet still accurate solution. The key is figuring out which you need beforehand because carrying a 28+ pound rifle up a mountain isn't "fun" by any stretch of the imagination.
I had the misfortune of experiencing this firsthand on more than one occasion while carrying an M107 Barrett .50cal, ammo and support equipment while deployed. Now in my day job as a rifle marksmanship instructor, I've had the opportunity to interact with students from a variety of backgrounds to include professional hunters, outfitters, extreme long range shooters and law enforcement snipers. On more than one occasion I've had students share experiences where they realized their ability to quickly get into a position and take a successful shot was directly impacted by how much gear they were carrying.
The old adage that "Ounces Equals Pounds and Pounds Equal Pain" applies to the back country hunter trying to quickly get into a position to get an animal on glass as well as the soldier carrying a rifle in combat. This fact has led me on a search for a lightweight, compact precision rifle that provides the ballistics I want without compromising durability or accuracy.
Recently the Ashbury Precision Ordnance Custom Shop was commissioned by a client and former APO Riflecraft student to build a matched set of lightweight short barreled .308Win tactical hunting rifles using the new Ashbury SABER M700 sport utility rifle as the baseline. The rifles would be a gift for the client's oldest son and used on father/son spot and stalk hunts for big game out to several hundred yards.
Ashbury SABER M700
Based off of that information we worked together to develop a plan for a compact precision rifle, decrease the overall rifle weight as much as possible and do it all without negatively impacting the performance. This was an exciting build for the APO Custom Shop as it allowed us to continue to build on the great results we've seen with our fast twist short barreled 16.5-inch precision rifles. (http://tinyurl.com/ycukgw2f ).
It was also an opportunity to provide a fellow hunter with the best answer I've found thus far in my search for a lightweight, compact precision rifle. The result, an APOCS Tactical Hunter 308K-LW (short-lightweight).
Let me start out by saying that the look and feel of "tactically" styled rifles is not to the taste of many hunting traditionalists. However, for the throngs of AR enthusiasts and newly minted tactical rifle shooters, I think this might be to your liking! The Tactical Hunter 308K-LW is built on a trued Remington Model 700 receiver mated to a carbon fiber wrapped Proof Research 16.5″ barrel that's finished with an AAC 51T Blackout muzzle brake suppressor adapter and 762SD suppressor. The fire control mechanism is a reliable and consistent Tubb T7T two-stage trigger set to 3lbs. The utility of a good two stage trigger cannot be over stated when stalking big game as they move through cover.
APO Custom Shop
To get the weight down, the APO Custom Shop machined a series of precision lightening cuts into the MRCS-AR model Center Chassis Section in order to further reduce the overall rifle weight and meet the customer's specific weight request. The MRCS-AR chassis features a Magpul CTR carbine shoulder stock mounted to a carbine length 6 position mil spec buffer tube, with a 3/4″ Cheek Riser for optics compatibility. It's a minimalist approach that still provides the hunter with some ergonomic adjustability to assure a solid cheek weld. The MRCS-AR also makes good use of the Magpul PMAG 5 762 AC 5rd detachable box magazine. The chassis is finished in Cerakote H-265 Flat Dark Earth a very durable coating that works well in a number of regions around the USA. The optic is a Leupold VX6 3-12x44mm with TMR reticle and 0.1mrad adjustments all supported with a Harris bipod.
One of the first unique features to catch the eye on this custom rifle build is the distinctly nontraditional barrel. The Proof Research carbon fiber-wrapped rifle barrel is a lightweight alternative to the traditional steel rifle barrel. Proof Research has built a reputation for lightweight barrels that deliver superior performance, accuracy and increased barrel life without any compromise in durability. The 308K-LW is built using a 1:8 twist 16.5 inch .30cal barrel that weighs in at 2.3 pounds before chambering and machining. A factory Remington 26" SPS stainless steel barrel weighs in at 4.3 pounds comparatively. Selecting the Proof Research 16.5" carbon fiber barrel allowed the custom shop to shave approximately 2 pounds from the rifle while still maintaining the ability to accurately engage game effectively out to 500 yards.
It's important to note the faster 1:8 twist rate on the shorter 16.5" barrel vs. the 1:10 or 1:12 twist is a performance requirement. In its simplest form, selecting the faster twist imparts more gyroscopic stability on the heavier projectiles the Tactical Hunter K-LW is designed to shoot. While the 175gr open tip match supersonic and 200gr subsonic projectiles are the mainstays of the tactical roles for the 308. Hunters typically are driving 150gr through 180gr projectiles that deliver critical violent terminal effects. Attempting to cut a 26" 1:10 twist .308W barrel down to 16" will not deliver the same external ballistic performance.
Choosing the .308Win allows the client to take advantage of the longer barrel life when compared to some of the hotter calibers (read throat burners) you see in competition or long range hunting. It also ensures he can select from a variety of factory ammunition choices for both target and hunting applications from manufactures like Federal, Hornady or other premium ammo suppliers. During final testing, the rifle delivered a nice .203" 5-round group which is more than acceptable for a rugged long range hunting rifle set up for the forest and field, not bench rest competition. Ruag Swiss-P, 175gr Target ammunition, delivered ½ MOA groups at 100 yards and the 200gr Swiss-P sub-sonic ammo was on the money at sub 3/4 moa! The goal was a rifle that could be passed down from father to son and used for a lifetime of hunts while maintaining the level of precision Ashbury Precision Ordnance rifles are well known. I'm confident we've exceeded that goal.
Tactical Hunter 308K-LW
The Tactical Hunter 308K-LW employs the MRCS-AR "K" model chassis, which is designed as a lightweight modular chassis system. Utilizing the same precision machined Center Chassis Section module as all other APO SABER rifle chassis platforms, the SABER MRCS-AR integrates a wide variety of commercial AR shoulder stocks, pistol grips, and accessories. This allows the long range hunter; recreational shooter or precision riflemen to quickly upgrade or customize their rifle for their individual needs. The standard configuration includes Magpul Industries furniture and is fully compatible with all APO and Magpul M-LOK accessories. This provides shooters with hundreds of possible chassis configurations.
The final product is a rifle that has an extremely balanced feel, is compact enough to easily carry on a backpack or an ATV and lightweight enough to be carried for long duration hunts. Fully outfitted as seen it's a 12.17-pound rifle. Removing the bipod and suppressor puts it at 10.05 pounds with the Leupold optic and 5 round Magpul magazine. The base rifle without the optic, bipod or magazine is 8.37 pounds which is comparable to what you might expect from a modern sporting rifle.
Light is Right
While teaching precision rifle and extreme long range shooting courses at the NRA Whittington Center in Raton NM I guided students through the back country over a wide assortment of terrain while moving to each firing point. During each course, we would see students struggle with carrying their rifle and support equipment. It doesn't matter what their background was, trying to carry too much gear far enough will eventually take its toll on you. The trick is figuring out what you "need" and having an effective way to carry it while moving across terrain or getting in and out of vehicles and confined positions. This is where a lightweight folding chassis rifle that can be quickly stored in a back pack, pulled in and out of a vehicle or carried on an ATV pays off.
The Tactical Hunter 308K-LW telescoping shoulder stock assembly uses a tension adjustable Double Locking Alloy Hinge allowing the shooter to not only fold the stock but also adjustable the length of pull. This means it easily fits into any of the backpacks designed with an internal rifle storage compartment or lashed to the outside. The base rifle length is 38.5″ with the shoulder stock collapsed and 27″ folded. The combination of a folding stock and a 16.5" barrel also prevents the rifle from getting hung up on anything while moving by foot or being pulled out of the back of a truck. Anyone who's struggled with getting your barrel snagged by every tree branch and thorn bush along the trail while walking to a stand or wondered how to fit a fixed stock, suppressed long barreled rifle into the back seat will appreciate the advantages to a more compact precision rifle.
If your approach to hunting requires a lightweight, compact rifle that you can count on under any conditions, the Tactical Hunter 308K-LW probably will appeal to you. It's the solution for the hunter or long range rifleman who has a very specific requirement, a rugged bolt action rifle that provides 1/2MOA performance, weighs as much as an AR and retains the ability to effectively engage game out to 500 yards. Every hunt doesn't end at the top of a mountain or in the backcountry, but for the times it will… Having a rifle like the Tactical Hunter K-LW will be the right decision.