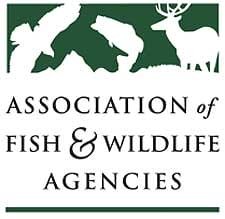 Washington D.C. – -(Ammoland.com)-The Association of Fish & Wildlife Agencies welcomes Tony Tooke who was named as the next chief of U.S. Forest Service by U.S. Secretary of Agriculture Sonny Perdue on August 21.
Tooke will succeed Chief Tom Tidwell, who announced his retirement on August 18 and will take affect September 1, after 40 years with the agency.
"Tooke's experience as a regional forester has given him a unique appreciation for state and private forestry," said Nick Wiley, President of the Association of Fish and Wildlife Agencies and Executive Director of the Florida Fish and Wildlife Conservation Commission.

"The Association would like to congratulate and is looking forward to this opportunity to work collaboratively with Tony Tooke and the U.S. Forest Service in achieving fish and wildlife conservation objectives and goals."
Tooke, who currently serves as regional forester for the Forest Service's Southern Region, has worked for the Forest Service since age 18, including many assignments in the region and at the agency's Washington, DC, office. Tooke grew up on a 200-acre farm in Detroit, Alabama.
He earned a bachelor's degree in forestry from Mississippi State University. He was in the Forest Service's inaugural class of its Senior Leadership Program and he has completed the Senior Executive Service Candidate Development Program.
Association of Fish & Wildlife Agencies
The Association of Fish & Wildlife Agencies represents North America's fish and wildlife agencies to advance sound, science-based management and conservation of fish and wildlife and their habitats in the public interest. The Association represents its state agency members on Capitol Hill and before the Administration to advance favorable fish and wildlife conservation policy and funding and works to ensure that all entities work collaboratively on the most important issues. The Association also provides member agencies with coordination services on cross-cutting as well as species-based programs that range from birds, fish habitat and energy development to climate change, wildlife action plans, conservation education, leadership training and international relations. Working together, the Association's member agencies are ensuring that North American fish and wildlife management has a clear and collective voice.