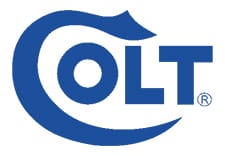 WEST HARTFORD, Conn. –-(Ammoland.com)- The Colt Custom Shop, longtime purveyor of the world's finest custom engraved and tuned firearms, is pleased to announce that it will again begin taking on new orders for 1911 custom work. In an effort to minimize the existing backlog of custom work and reduce future turnaround time, the Colt Custom Shop took a hiatus from accepting new orders late last year.
"We're excited to start bringing in new projects again," said Mark Redl, Pro Shooter for Colt and head of the Colt Custom Shop. "During the last few months we listened to our customers and refreshed our order options to focus on the types of services and packages that enthusiasts of truly custom firearms want. The master engraving and custom work we can do on Colt 1911 platform pistols produces one of the most sought after, heirloom quality investments available in the firearms industry today. The Colt Custom Shop has a long and storied legacy and we aim to build on that."
The Colt Custom Shop will begin accepting customization orders for uncustomized Colt brand 1911 style pistols, or Colt 1911 pistols that have been customized by the Colt Custom Shop only, starting immediately. The Colt Custom Shop will also begin accepting engraving work for Colt brand 1911 style pistols as well as Colt brand revolvers. To learn more about the Colt Custom Shop or to download the Colt Custom Shop 1911 Customization Price List and order form, please visit www.colt.com.
About Colt's Manufacturing Company LLC
Colt's Manufacturing Company LLC is one of the world's leading designers, developers and manufacturers of firearms. The company has supplied civilian, military and law enforcement customers in the United States and throughout the world for more than 175 years. Our subsidiary, Colt Canada Corporation, is the Canadian government's Center of Excellence for small arms and is the Canadian military's sole supplier of the C7 rifle and C8 carbine. Colt operates its manufacturing facilities in West Hartford, Connecticut and Kitchener, Ontario. For more information on Colt and its subsidiaries, please visit www.colt.com.