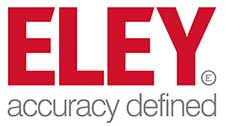 USA – -(Ammoland.com)- ELEY Ltd, Inc., the leader in premium rimfire .22LR manufacturing has made significant investments in .22LR rimfire benchrest and competition segments within the USA. ELEY has partnered with American Rimfire Association (ARA) and Professional Shooting League (PSL) to help promote, develop and manage one of the fastest growing rimfire competition segments worldwide.
The ARA and PSL competitions are the foremost authority of rimfire benchrest organizations within the United States, and with the investment from ELEY will develop and produce a highly-desired competition for the demanding shooters.
Benchrest is the pinnacle of precision for .22LR rimfire competition, as such ELEY has identified the need to help expand this ever growing, exciting and demanding sport.
"This support by ELEY, will help us bring .22LR benchrest to the forefront of shooting competitions," says Dan Killough, Director of ARA & PSL. "With the expansion of benchrest, it gives shooters a platform to enjoy and participate in rimfire competition that previously may not have been available to them," stated Mike Corkish, Director of Sales for North America.
ARA was started in April 1998 by a group of .22LR shooters who wanted an organization for competitive .22LR benchrest competition. In 2010, ARA started to transition to what it has become today, with the unique goal of continuing the vision of the ARA founders by providing an honest competitive organization that is true to .22LR shooting.
PSL was founded as a benchrest organization for the true precision shooting professional. With the growth of rimfire benchrest, there was a need to have a professional organization to which shooters would be compensated for their hard work, training and competition success.
ELEY Ltd., Inc. based in Birmingham, England is the foremost global leader in .22LR ammunition. ELEY provides the most innovative products and services through knowledge and technology to improve performance and enhance the enjoyment of target shooting, thereby ensuring our customers fulfill their competitive sporting ambitions and win at every level of the sport. ELEY is accuracy defined.
For more information on ELEY ammunition please contact (406)314-6249 or visit www.eleyammunition.com. For more information on ARA or PSL please contact (325)754-5771 or visit www.americanrimfire.com and www.proshootingleague.com.