By John Crump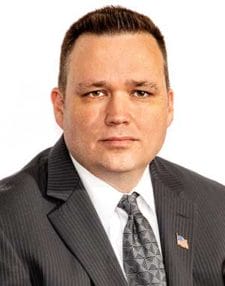 U.S.A. –-(Ammoland.com)- On Saturday August, 26th from 10AM to 5PM Modern American Sporting And Firearms is holding a Civilian Mindset Seminar. This seminar will be held at Lovettsville Game Protection Association which is located in Lovettsville, VA. What is interesting about this training is the wide variety of speakers and amount of topics being covered.
MASF is bringing together some of the best local trainers and subject matter experts to bring you a day filled with knowledge. Topics will range from mindset, daily concealed carry, law, justified shootings and much more!
Not only will you be expanding your horizon on self-defense but the fee is going towards a charity to help spread the word on the importance of self-defense for citizens.
MASF has 7 awesome speakers lined up for 5 hours of knowledge and a 1 hour open panel discussion at the conclusion of their presentations.
Speakers Will Be:
VA Senator Dick Black (USMC Veteran)
Loudoun County Sheriff Michael Chapman (Former DEA)
Philip Van Cleave (VCDL)
Brett Harnish (USMC Veteran currently Green Ops)
Attorney Daniel L. Hawes (Virginia Legal Defense)
Nathan Murr (USMC Veteran, currently Kinetic Development Group)
Rob Tackett (USMC Veteran, currently Critical Carry Firearms Training and TacStrike Steel Target Systems)
All attendees are eligible to be entered in multiple door prizes. Some of our sponsor donated items include XP-15 DELTA – 5.56 beautifully accessorized out by KDG, Trijicon MRO® – 2.0 MOA Adjustable Red Dot with Low Mount, TacStrike Steel, PMAG® D-60™ AR/M4 5.56X45MM NATO, Green Ops One Day Class, FPF Training One Day Class (John Murphy) and too much more to list!
Winners will be announced at the end of our event, you must be present to win and must pass all requirements to transfer ownership with valid ID via VA state laws and background checks which will be done on site with our FFL sponsor.
Space is limited to 200 people.
More information can be found at: https://masf.co/2017/07/28/masfs-civilian-carry-mindset-seminar-2017/
About John Crump
John is a NRA instructor and a constitutional activist. He is the former CEO of Veritas Firearms, LLC and is the co-host of The Patriot News Podcast which can be found at www.blogtalkradio.com/patriotnews. John has written extensively on the patriot movement including 3%'ers, Oath Keepers, and Militias. In addition to the Patriot movement, John has written about firearms, interviewed people of all walks of life, and on the Constitution. John lives in Northern Virginia with his wife and sons and is currently working on a book on the history of the patriot movement and can be followed on Twitter at @crumpyss or at www.crumpy.com.