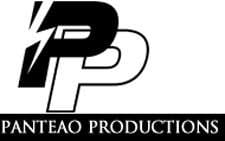 COLUMBIA, S.C. -(Ammoland.com)- Panteao is happy to announce the upcoming launch of a new streaming video series called Strength Performance Applications. The series is taught by instructor Scott Puckett. Scott previously appeared in the Panteao Make Ready with Tony Blauer instructional videos.
Scott Puckett served in both Iraq and Afghanistan as a close protection specialist with the US Department of State and the US Department of Defense. He held leadership rolls while tasked with protecting the highest-level dignitaries, foreign and domestic.
Over the last two decades, Scott has served in several tactical capacities as a member of special weapons and tactics teams and leading high risk tactical operations.
Throughout his life, Scott has been physically active, participating in sports, martial arts, and watersports. Scott was first introduced to performance based athletic training as a team physical fitness regime while deployed in Afghanistan.
Upon returning to the states, Scott completed an internship with two highly skilled physical fitness coaches and thus began his career coaching people to obtain their fitness goals. He founded and operated Richland 1 CrossFit, and then co-founded two local athletic performance facilities, assisting many more reach their desired objectives of being harder humans.
For the past twenty-three years, Scott has served as a law enforcement officer in one capacity or another. He is currently employed at the Horry County Sheriff's Office Special Operations Unit in Conway, South Carolina where he serves as the Wellness Coordinator. He leads his agency in teaching physical fitness, firearms, defensive tactics, and driving training.
Strength and conditioning training is an important part of an overall fitness program. It can dramatically improve the performance of those in special operations, military, police, firefighters, first responders, emergency service personnel, and the keen private citizen.
Strength and conditioning training will help you become stronger, leaner, and healthier while giving you increased work capacity, durability, and protection against injury.
The new upcoming video series will help you improve your capacity on the range, reduce your fatigue and in doing so, help you gain more out of your range training time.
Panteao Subscribers will have access to complete workouts that you can follow along. These training regiments will cover everyone from beginners to the more advanced.
New workout videos will be added on a regular basis. The first videos will be released in September.
About Panteao Productions:
Panteao is based out of Columbia, SC and produces the Make Ready firearms training video series, documentaries, industrials, and the Make Ready to Survive training series.
For more information about Panteao, visit their website.