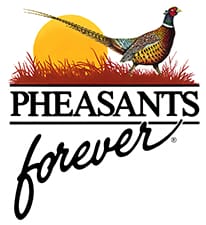 HARRISBURG, Penn. -(Ammoland.com)- Demonstrating habitat conservation is the nexus to wild pheasant populations in the United States, Pheasants Forever joins the Pennsylvania Game Commission (PGC) in announcing the first-ever youth wild pheasant hunt on one of the state's four Wild Pheasant Recovery Areas.
Applications are now being accepted by the PGC through August 11th for a random selection of youth hunters to participate in the Central Susquehanna Wild Pheasant Recovery Area (WPRA) Youth Hunt in the fall of 2017.
The Central Susquehanna WPRA was initiated in 2007 as a partnership between the Pennsylvania Game Commission, the Central Susquehanna Chapter of Pheasants Forever, and private landowners in an effort to restore wild ringneck populations in the state.
Combining intensive habitat improvements with 992 trap-and-transfer pheasants from the states of Montana and South Dakota, pheasant population growth on this specific WPRA has allowed for the state's first wild rooster youth hunt in recent memory.
"The success of these wild pheasant releases was the result of having quality habitat to support the pheasants," said Tom Keller, wildlife biologist with the Game Commission. "We lost pheasants because we lost the habitat in the state to support them. The Central Susquehanna Wild Pheasant Recovery Area demonstrates that restoring wild pheasants is absolutely possible, but requires the appropriate habitat for success. There are no shortcuts, you must have the habitat."
Thanks in part to the efforts of the Central Susquehanna Chapter of Pheasants Forever, a youth hunt is warranted on the WPRA for 2017. Over the past 12 years, the local committee and its members have invested $220,000 to complete 138 habitat projects within the Central Susquehanna WPRA, impacting 3,090 acres for habitat restoration efforts and funding trap-and-transfer costs of wild birds from western states.
The chapter has also purchased and currently maintains habitat equipment including two tractors, two no-till grass drills, a two-row planter, and an assortment of other equipment used for habitat upgrades on private and public lands.
"We now know the formula to produce pheasants in Pennsylvania and with more habitat improvements and interest from local landowners, it's likely that opportunities for home-grown wild roosters will increase for resident upland hunters," stated Lynn Appelman, president of the Central Susquehanna Chapter of Pheasants Forever. "Each time our committee hears a pheasant cackle in WPRA, it provides motivation for future habitat investments. We're thrilled to see the younger generation chasing wild roosters once again in Pennsylvania."
Apply Now: 2017 Central Susquehanna WRPA Youth Hunt
48 permits will be issued to licensed junior hunters ages 12-16
Applications are due by close of business on Friday, Aug. 11. Successful applicants will be notified following an Aug. 18 random drawing.
Applications can be filled out online and printed, or the blank application can be printed and filled in by hand.
Applications must be mailed to: Pennsylvania Game Commission, Bureau of Wildlife Management, ATTN: Youth Wild Pheasant Hunt
Application, 2001 Elmerton Ave., Harrisburg, PA 17110-9797.
Youth hunters will be assigned one Saturday hunt date – either the morning of Nov. 4 or Nov. 11 -and each hunter will be assigned a mentor to ensure safety and guide the permittee.
The Game Commission encourages each permittee to be accompanied by an adult parent or guardian so the experience can be shared. Following the hunt, permitees and their guests are invited to attend a free luncheon provided by Pheasants Forever.
About Pheasants Forever:
Pheasants Forever, including its quail conservation division, Quail Forever, is the nation's largest nonprofit organization dedicated to upland habitat conservation. Pheasants Forever and Quail Forever have more than 149,000 members and over 700 local chapters across the United States and Canada. Chapters are empowered to determine how 100 percent of their locally raised conservation funds are spent; the only national conservation organization that operates through this truly grassroots structure. Since creation in 1982, Pheasants Forever has spent $708 million on 517,464 habitat projects benefiting 15.81 million acres nationwide.